Have you been thinking about setting up a gallery wall in your home, but don't know how to go about it? Are you afraid that it won't look harmonious? It's all about proportions!
In addition to visually balancing different elements, creating style is achieved by using colors and textures. Here are some ideas to help you design a gallery wall that is sure to please.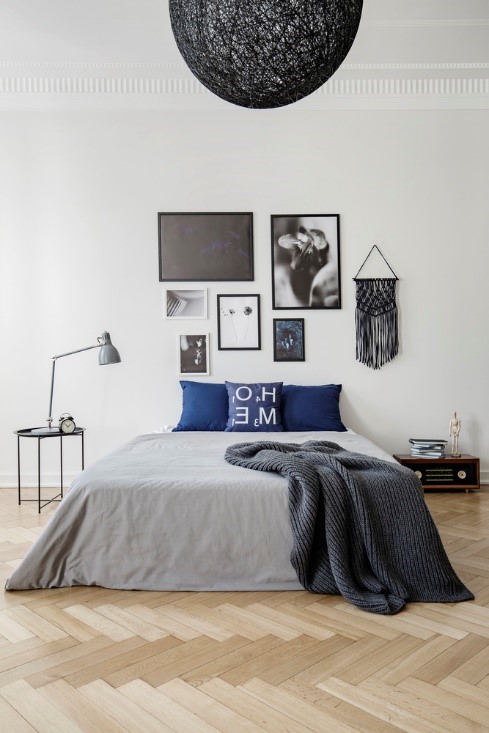 Choose The Right Wall
A gallery wall can magnify several areas of the house but should be avoided in small rooms or spaces already filled with furniture. This type of decor does not suit cluttered rooms! Also, avoid setting up a gallery wall over wallpaper with striking patterns: the result will be chaotic. Gallery walls look beautiful near buffet-type furniture in the kitchen, centered above a dark sofa in the living room, as headboards in bedrooms or to decorate a staircase.
Be Prepared
To avoid making too many holes in the wall and wasting your time repositioning your frames because you don't like the results, be sure to choose the exact placement of your frames before putting them up. For example, you can place them on the floor to find the perfect layout. You can also cut out sheets of paper the same size as the frames and place them on the wall to ensure that the result will meet your expectations.
Placing the Frames
Beautiful gallery walls can be created in many different ways. But if you don't feel like an expert, try one of these options:
Start by placing the largest frame in the center, at eye level. Then, add the smaller ones around it. The frames should be placed close together. Symmetrical layouts are the most esthetically pleasing.
You can also start by placing your frames in the center of the wall – regardless of their sizes – and finish off by adding the last ones at the sides to create a long oval shape. In staircases, however, it is recommended to create a more triangular shape.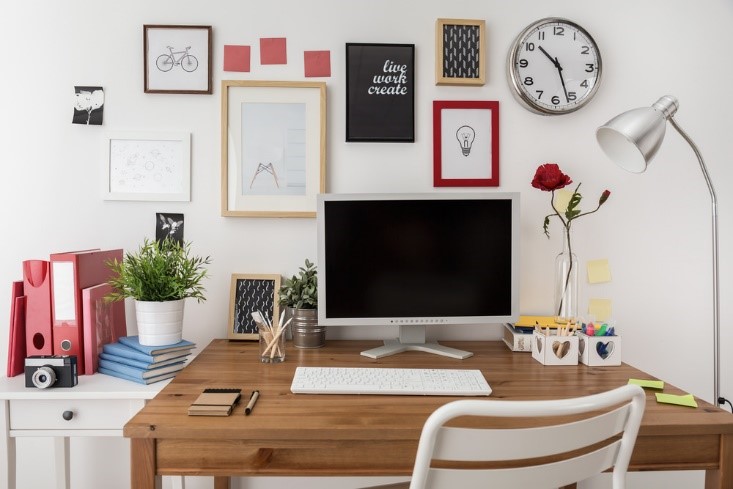 Be Original
Your frames can contain family photos, works of art, images you printed from the internet, or even beautiful picture cut-outs from books. For a bolder result, feel free to add other objects, such as a mirror, a poem, or a travel souvenir. Also, you don't have to place the frames directly on the wall, you can place them on a floating shelf, which will allow you to change them depending on your mood.
The secret is to create visual balance using shapes, colors, and materials. Then, all that will be left will be following your instincts to create a gallery wall that will reflect your tastes and style!