A growing number of Canadians are buying a second a home. Given the current state of affairs at the global level, many people who live in the city are dreaming of getting away from it all in a more peaceful setting, while others who live far from the lights of the big city are looking for a place closer to the action.
Even though a second home is often referred to simply as a vacation property, the decision to buy should never be taken lightly because there are some major factors to consider.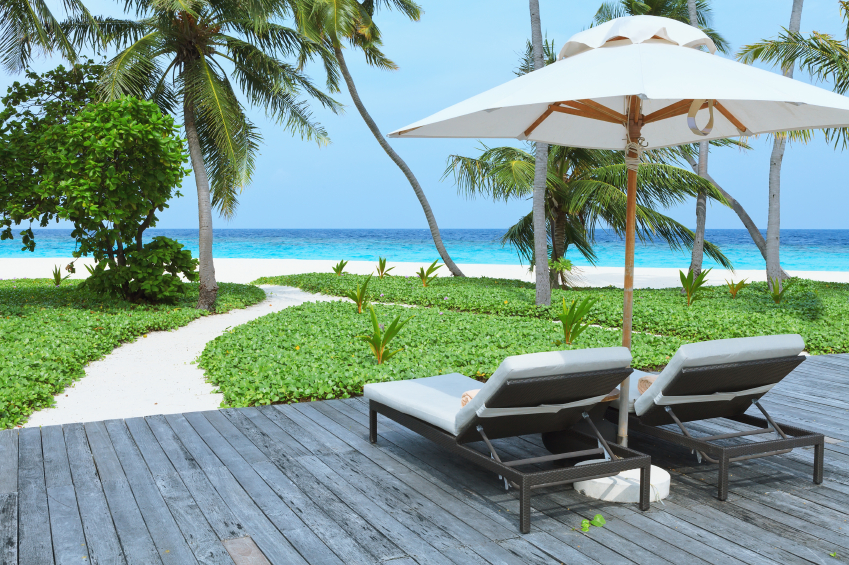 Downpayment is only the beginning
Buying a property means that your borrowing capacity will have to be evaluated and you will need to draw up a detailed budget. There are a number of other factors to take into account when buying a second home. After all, you'll probably be spending less time in your second home than in your primary residence but you'll still be faced with the maintenance costs and other expenses associated with home ownership. For example, you have to cover taxes, insurance, heating, electricity, water as well as possible renovations, seasonal upkeep and transportation. All of those expenses are in addition to what you're already spending on your primary residence!
As you can see, before you start looking for the ideal location or the property of your dreams, you should take a close look at your budget to see whether you can afford all the costs that will be involved in owning a second home.
Here are some important budget items to think about:
Property taxes for a second home are generally higher than for a primary residence.
Since a second home can remain unoccupied for long periods, home insurance premiums tend to be much higher.
During our long winters, a second home has to be heated even if no one is there. Together with water and electricity, that means you'll be adding at least three more bills to your monthly budget.
Half of the capital gain from the sale of a second home is taxable as income. Although that won't have an impact on your budget until you actually sell, you should keep that fact in mind.
For all those reasons, doing a complete budget analysis is crucial before you take any further steps. Only after that stage will you be able to determine whether the project is feasible and which options are available to you.
Finding the right financing
Depending on your situation, you can choose from various financing options.
It can sometimes be advantageous to take out a new mortgage on your primary residence to free up funds so you can finance a downpayment on a second home or even cover the entire purchase cost. Another option is to use the vacation property to generate rental income for a few years and therefore reduce your mortgage costs. There are of course a number of rules that apply in that case but it could be a good way to finance a second home if, for example, it will not be used extensively until after you retire.
You can ask a Mortgage Development Manager for recommendations about the best way to proceed based on your financial profile and how you'll be using your second home. For instance, National Bank offers a range of mortgage products – All-In-One*, fixed-rate, variable-rate, made-to-measure – as well as a full lineup of solutions to help you pay off your mortgage sooner, coordinate the various recurring bills more easily and give yourself some peace of mind.
Whether you're interested in a year-round second home, a seasonal property or a pied-à-terre downtown, feel free to contact the Mortgage Development Manager assigned to your office. He or she is a valued mortgage expert who can guide you through every step and find the right program to help you make your second home project a reality.
*National Bank All-In-One is a trademark of National Bank of Canada. Subject to credit approval by National Bank. A maximum amount equivalent to 65% of the value of the property may be in the form of a line of credit, and the rest of the funding has to be in the form of a mortgage loan. For example, if the value of the property is $ 100,000 and you have an amount of $ 20,000 available for down payment (20% of the value of the property, which is the minimum required), the authorized credit limit of the All-In-One will be $ 80,000. However, of this $ 80,000, up to $ 65,000 will be in the form of a line of credit and the rest will be in the form of a mortgage loan.
The financing solutions described here are subject to credit approval by National Bank.