Are you using your garage to its full potential? In addition to being a storage area for cars and other items, a garage can also become an extension of your home.
If you have enough space, several types of layouts can be right for you. Here are some ideas: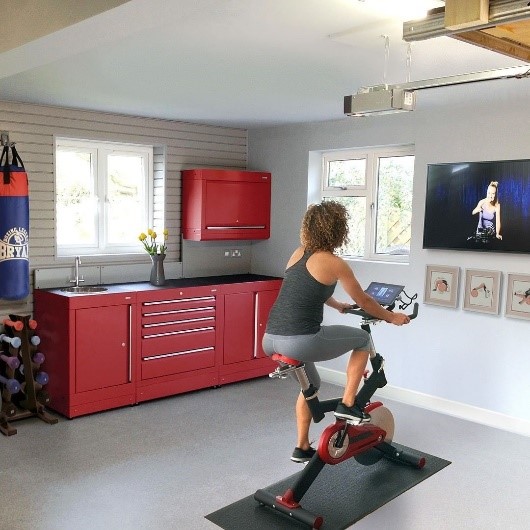 A Workout Space
A TV screen installed on the wall is a great addition to a home gym. Cardio equipment that can easily be moved to the center of the room for easy use is also ideal. It can then be stored it in a corner to leave space for a car! Your new exercise bike will look great in this setup!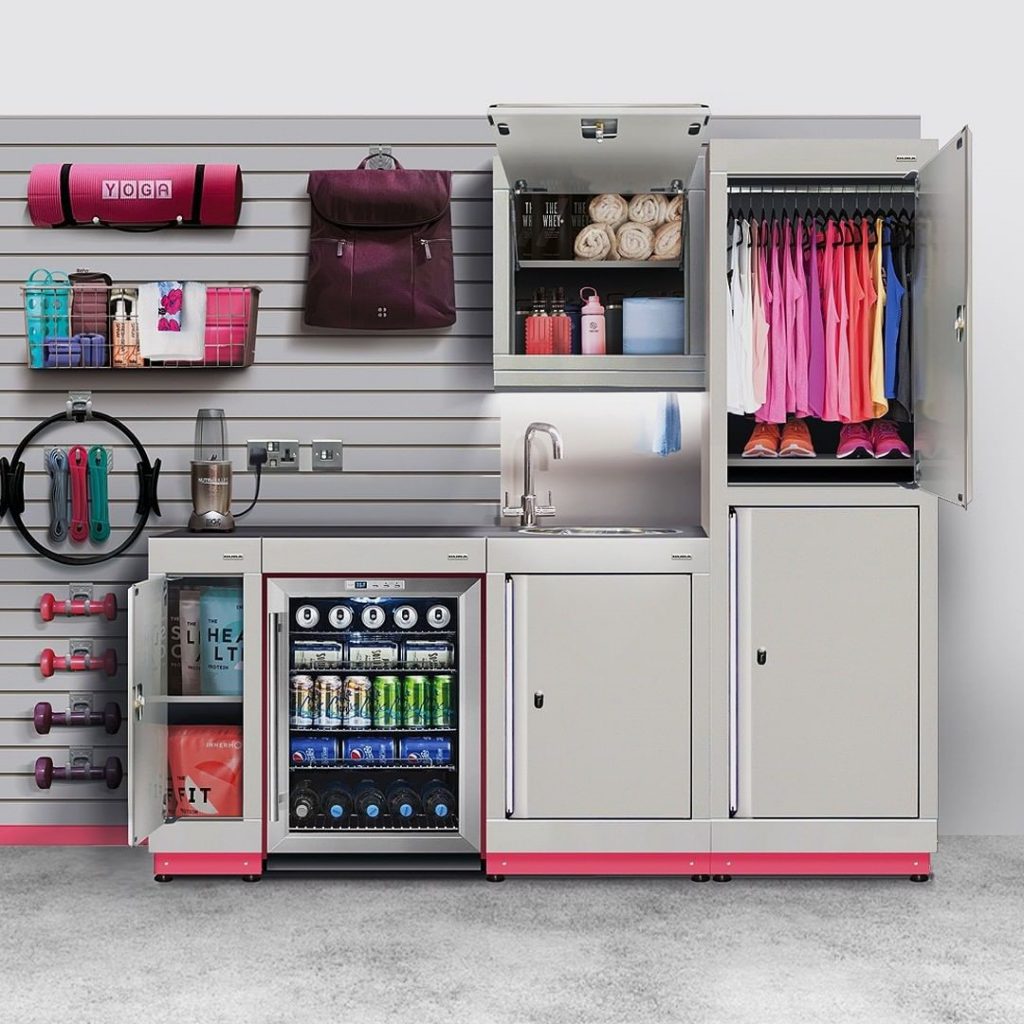 A Pink Garage? Why not!
Garages have long been reserved to the man of the house. They are known as a place for him to store his car and carry out his hobbies. This inspirational idea — with pink platforms — is typically feminine (although colors are not gendered, pink can brighten up this otherwise dark room!) A workout area with suitable storage for sportswear, workout accessories and even a refreshment area is a dream come true for athletes who love to workout at home!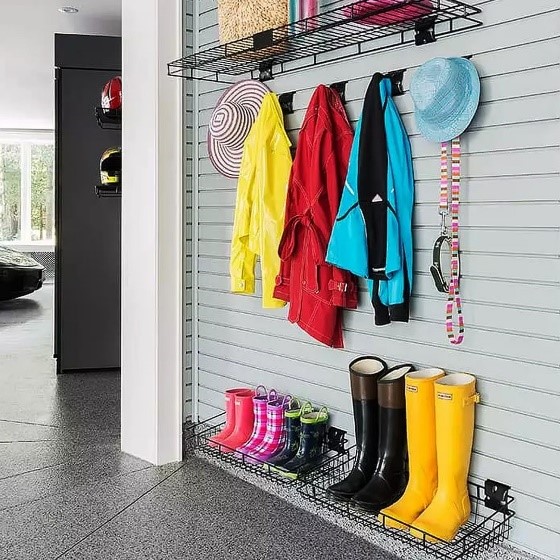 The Famous Mudroom
The dream of all parents: a mudroom-style space where the outdoor clothing of all members of the household is found. No more boot marks in the entrance! By installing slightly raised racks, the space can be visually cleared, which looks much nicer and less cluttered.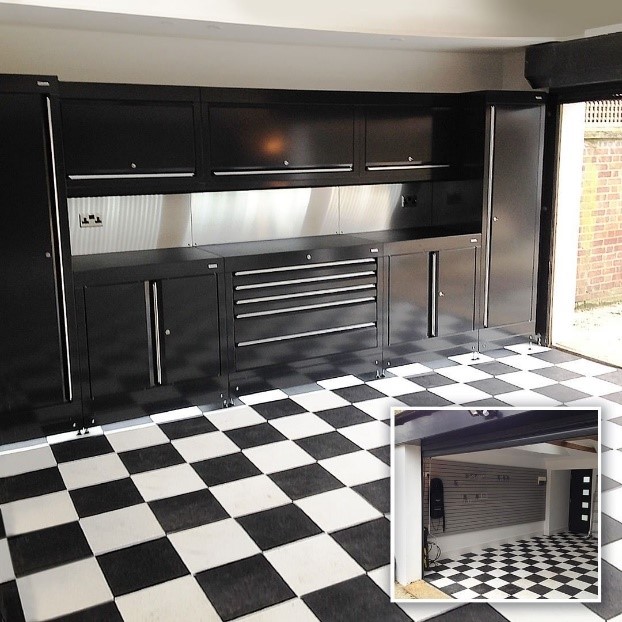 An Elegant Garage?
Black and white, the most elegant combination of colors, can also find its place in a garage. This grid flooring mimics traditional marble floors found in some upscale homes. Two entire walls of functional storage free up the rest of the space. The end result is  absolutely beautiful!
Mini Lounge
The garage in this inspirational photo is used as an extension of the living room. The walls are finished with beautiful moldings, works of art, wooden steps, ceramic flooring… which are all elements that are surely also found inside the house. With its refreshment area and TV, this garage looks like a great place to gather and watch your favorite sport!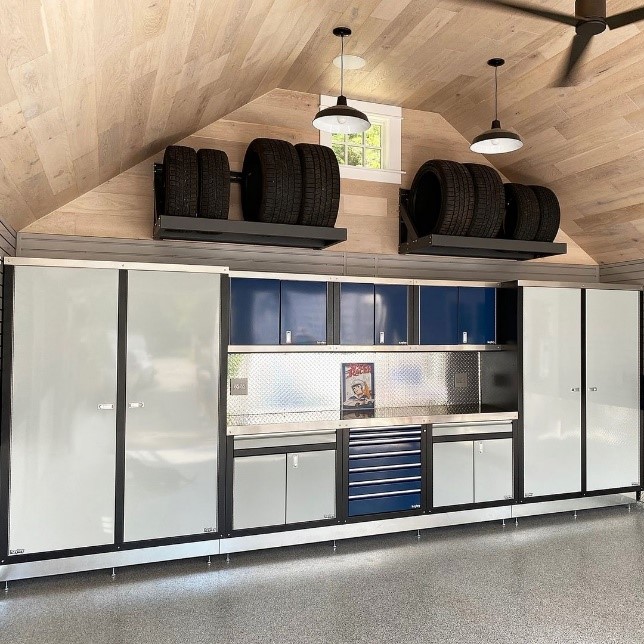 Plenty of Storage
The saying "A place for everything and everything in its place" finds its full meaning here. Storage is set up for storing — and finding — all the objects in the garage. This is done without compromising design, as you can see by this garage's gorgeous wooden ceiling, touches of black and two-color cabinets.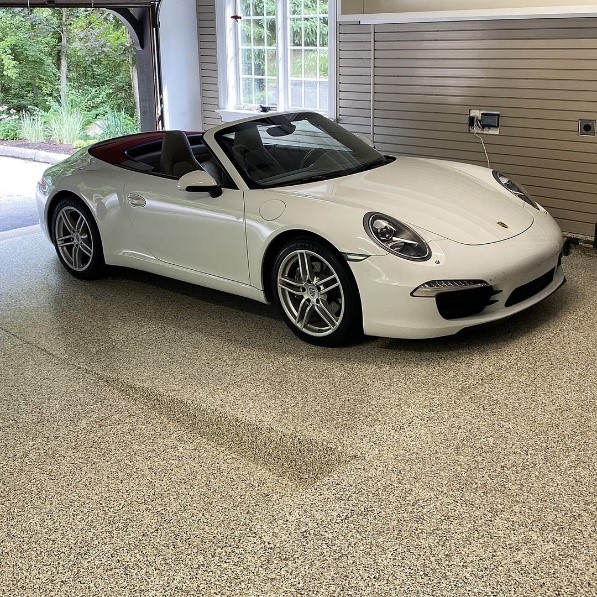 Eco-Friendly Luxury
In this picture, the luxurious flooring catches the eye! It also matches perfectly with the electric car, which — let it be known — can be practically plugged in on the inside the garage.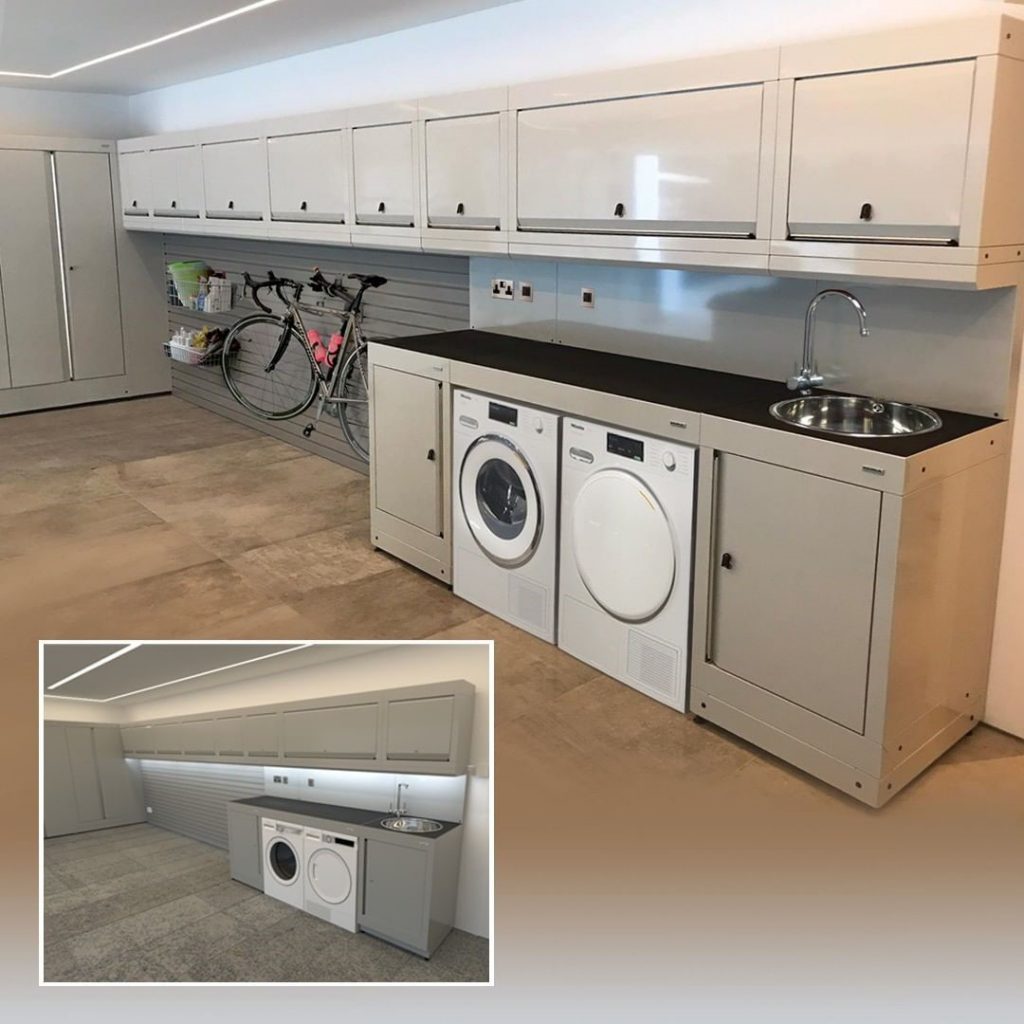 A Second Laundry Room
Depending on your favorite activities, it might be very convenient to add a laundry room to your garage. This would be ideal for a construction worker who comes home with very dirty clothes. And workout clothing and sports equipment could go straight into the laundry without even entering the house.
As you can see, garages are no longer just for cars. Dare to rethink your garage's layout and use it to meet your needs and optimize your living space!