The heat has arrived, and you love spending time in your backyard. However, do not forget to protect yourself from the UV rays.
Here are some suggestions to enjoy the beautiful season safely and with style; because both are possible!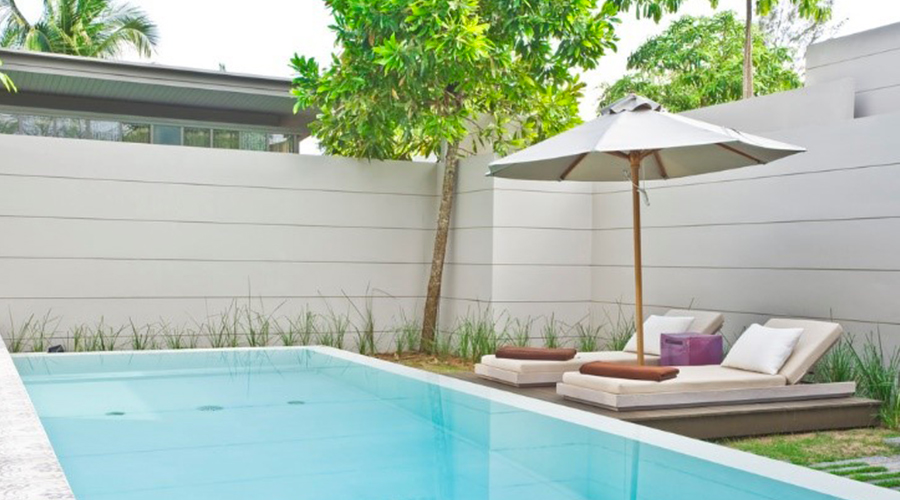 Parasols
The small umbrella in the center of your patio table is far from the only type that exists. A large offset parasol – one can be moved where the sun is blazing – guarantees protection throughout the day. You can install it however you like and since the base is on the side, it won't be in the way. Large, square parasols allow for better coverage. Also, X-shaped standing parasols will give you the impression of being under a pergola at a lower cost.
For added style, choose a model that will add a pop of color to your layout. You can also  bury the foot in the ground: it will look beautiful and uncluttered!
Bioclimatic Pergolas
A bioclimatic pergola creates an extension to the house that allows you to feel like you're both inside and outside at once. You can eat and relax outside in rain or shine. Many homeowners feel like this adds another room to the house.
Gazebos
Often made of canvas or with a strong aluminum roof, gazebos are popular in Quebec. They can be equipped with a veil or a flexible mosquito net to protect against flying critters. Several different styles can be found, but wooden models are the trendiest this year.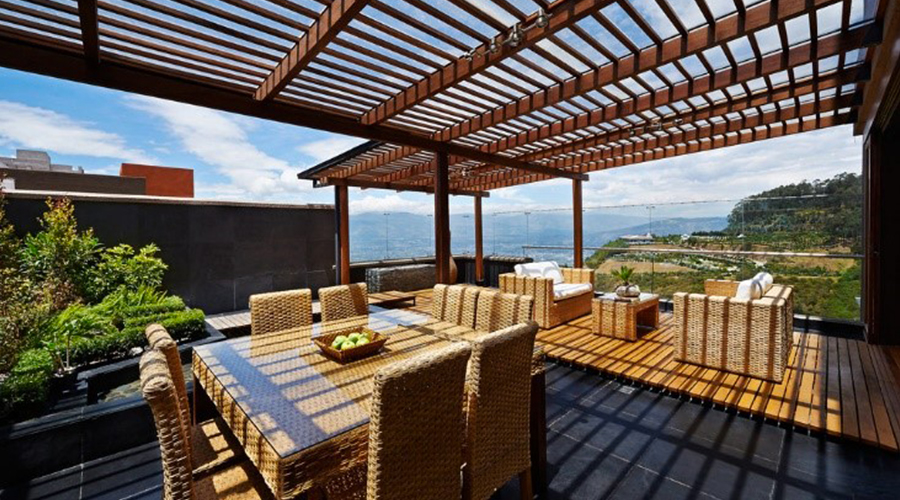 Arbors
A sliding canvas arbor is an elegant and discreet solution that allows you to choose a precise space that you want protected from the sun. A curtain arbor can be used in two different ways: it can be opened to enjoy nice weather or closed for more privacy. It is perfect for large patios.
Blinds
Different types of blinds can be used to meet your needs. For example, awnings can overlook patios and balconies. You can also choose panoramic blinds to cover the entire patio.
Parasol Trees
Parasol trees are also a good natural solution to protect yourself from UV rays when in your garden. They can, for example, be a flowering tree, a fruit tree or a shrub that climbs on arbors and pergolas. Popular types are pink wisteria, mulberry, and honeysuckle.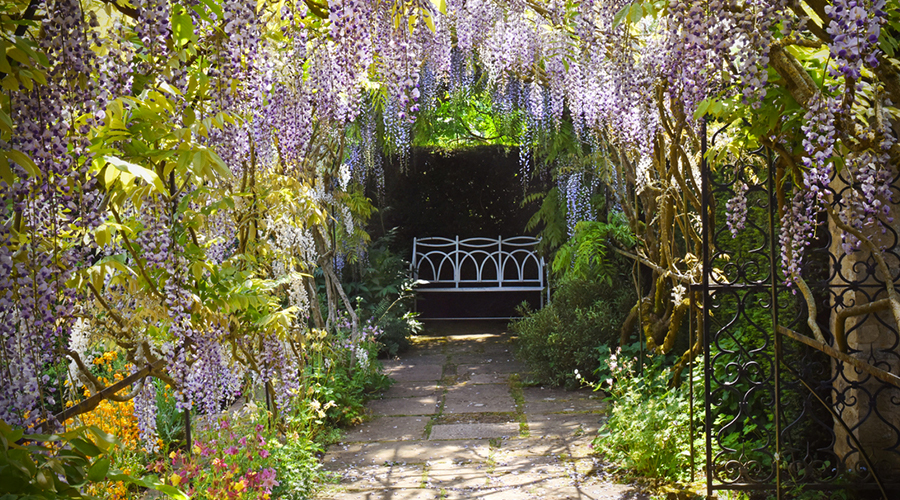 All that is left to do is choose the type of protection that suits you best according to the size of your patio and your budget!