Enhancing the front of your home is a good way to make it look welcoming. It's also a way to draw attention to your home when putting it up for sale.
But how do you go about making this change a success? And above all, what elements are to be prioritized? Here are some effective ideas to make your property prettier and attractive when looking at it from the street.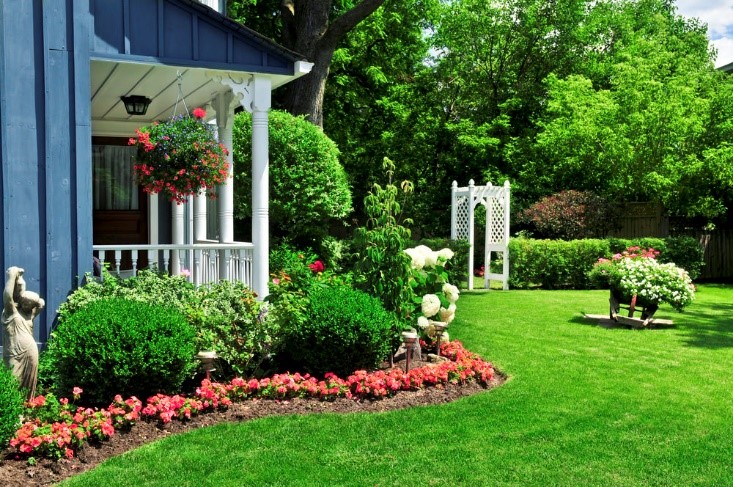 Necessary Maintenance
First and foremost, make sure that your lawn is cut regularly, that the flowers and plants are healthy, that the garage door and window frame paint is not peeled or chipped, and that the roof is in good condition. A poorly maintained home raises a red flag among buyers.
Welcome, Birds!
Are there big trees on your property? Choose one and install a designer birdhouse that will please your volatile friends. If you are good with your hands, you can even build a birdhouse yourself to make it match your house or shed. These feathered friends, with their chants and their lively colors, will certainly enhance your yard.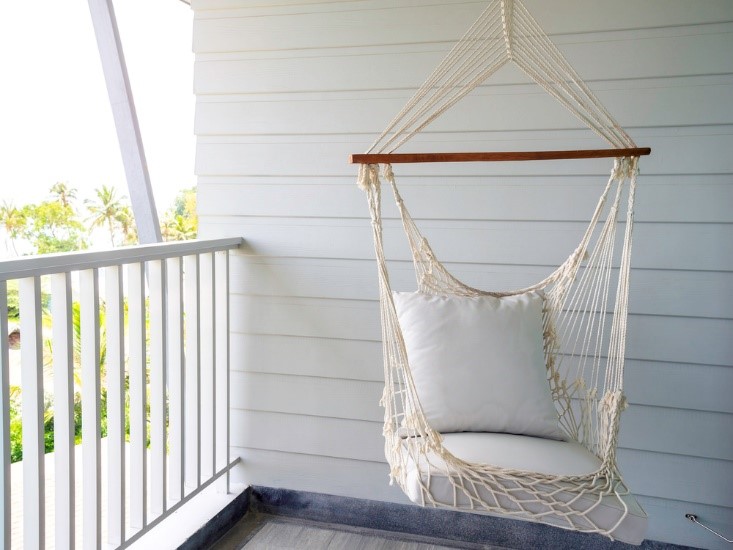 An Outdoor Space That Looks Relaxing
Are you planning to spend a lot of time outdoors? All the more reason to enhance your space! For example, place a nice chair or armchair near your door where you can sit and enjoy a good book or flip through a magazine. Or, add an outdoor entrance mat that will look visually pleasing while inviting your guests to wipe their feet before entering.
Decorate your entrance with potted plants but be sure they don't hinder circulation. You can also choose hanging plants to maximize space.
Attract Attention with a Colorful Door
House exteriors often come in classic colors that don't go out of style. However, you can add a pop of color without having to spend thousands of dollars once the trend is over. For example, you can paint your front door red. Or you can opt for violet-blue,  eggplant purple or, why not lime green? Let your imagination run wild!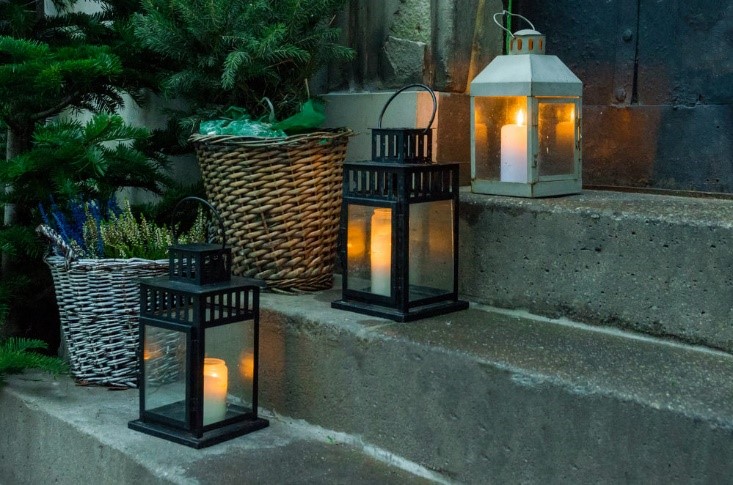 Proper Lighting
Install pretty lights on your porch to set the mood for warmer evenings and help enhance the look of your home and your street. Hang lanterns for a cozy and romantic style. This type of lighting adds an intimate and warm touch, creating a relaxing atmosphere.
Beautiful Flowerbeds
Do you love flowers? Add them to the front of your house as well. Make flowerbeds that will add life to your layout. Choose different types of flowers to add a touch of color to your land and catch the eye of anyone passing by.
All you have left to do is choose your favorite ideas and enhance the front of your home with the style of your choice!