Ceilings are often painted matte white and go unnoticed. However, they can become an extension of the walls, or even a decorative element of choice!
If you have the audacity to turn it into a focal point, here are five ideas to inspire you: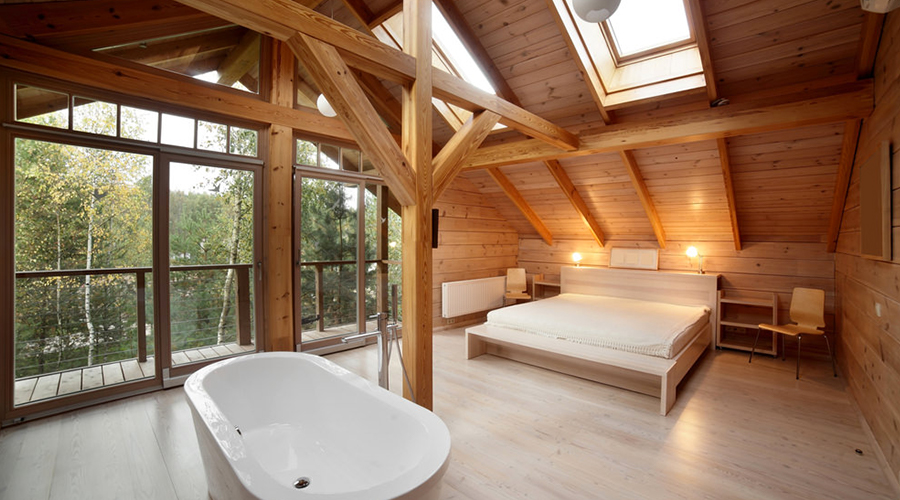 1- Wooden Beams
This element is splendid on cathedral ceilings. Wooden beams can be empty for easy installation, without minimizing their effect. The addition of this noble material gives the room a warmer and more subdued atmosphere. Note that wooden beams work best with traditional, rustic or country decor.
2- Paint
A neutral room with vibrant colored ceiling works wonders to instantly add a touch of personality. By matching another design element to the chosen color, the vibrant color of the ceiling becomes the focal point and does not look like an ulterior motive. Do you dare to paint the ceiling a dark color? It can be thought that this will give an impression of heaviness, especially for standard height ceilings. However, by lowering the color to the top of the walls, the dark color will create an enveloping and sophisticated effect.
An important point to consider is where the color line will stop. If you have them, moldings or cornices can be very useful outlines for painting. You can also create your own line to get the same effect… just be sure to keep it straight!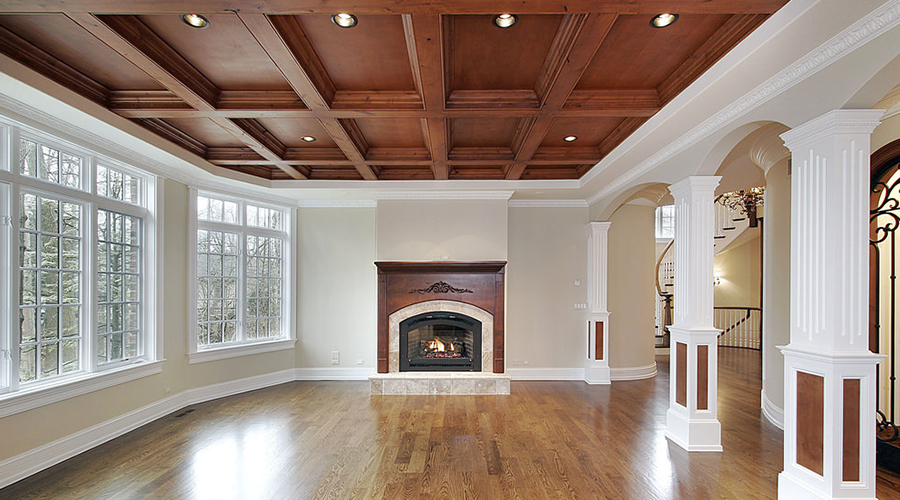 3- Box Molding
Box molding is very easy to install and provides an interesting visual element that will appeal to those who love sophisticated and classic design. It can usually be painted, which will allow it to have even more of an impact. Discreet or striking, these moldings are sure to impress!
4- Wallpaper
Although wallpaper is commonly used for walls alone, applying it to the ceiling is an inventive idea that deserves some thought. The application requires some skill, but the result is worth the effort. There are several wallpapers on the market with different textures such as brick and wood. It is certainly an ingenious way to incorporate patterns into your room!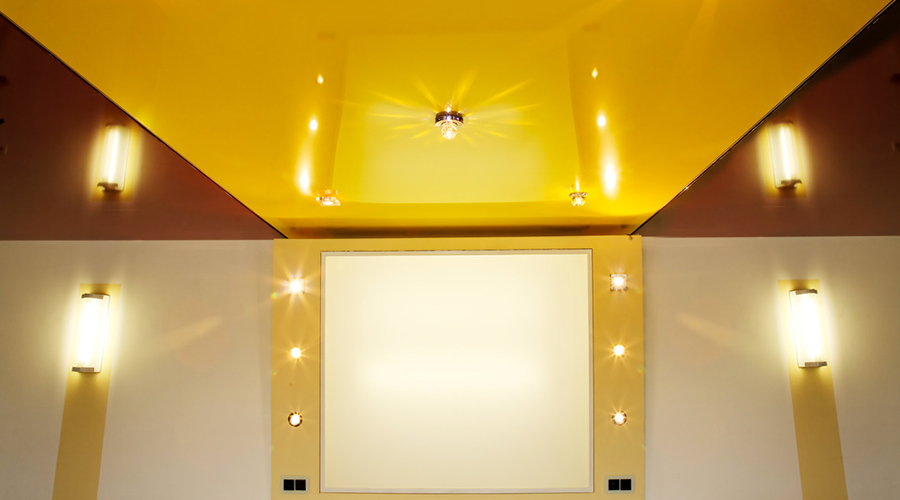 5- Stretched Canvas
This design element is increasingly popular. Stretched canvases reflect light and give the impression of a higher ceiling. They work beautifully with modern, contemporary, or traditional rooms.
Others have used different creative ideas to embellish their ceilings, such as adding different shapes of mirrors or creating light effects. The possibilities are endless!