A cozy, sophisticated or traditional atmosphere? There is something for everyone with Christmas decorations. To make room for the upcoming festivities and decorate your home according to your favorite style, get inspired by these ideas.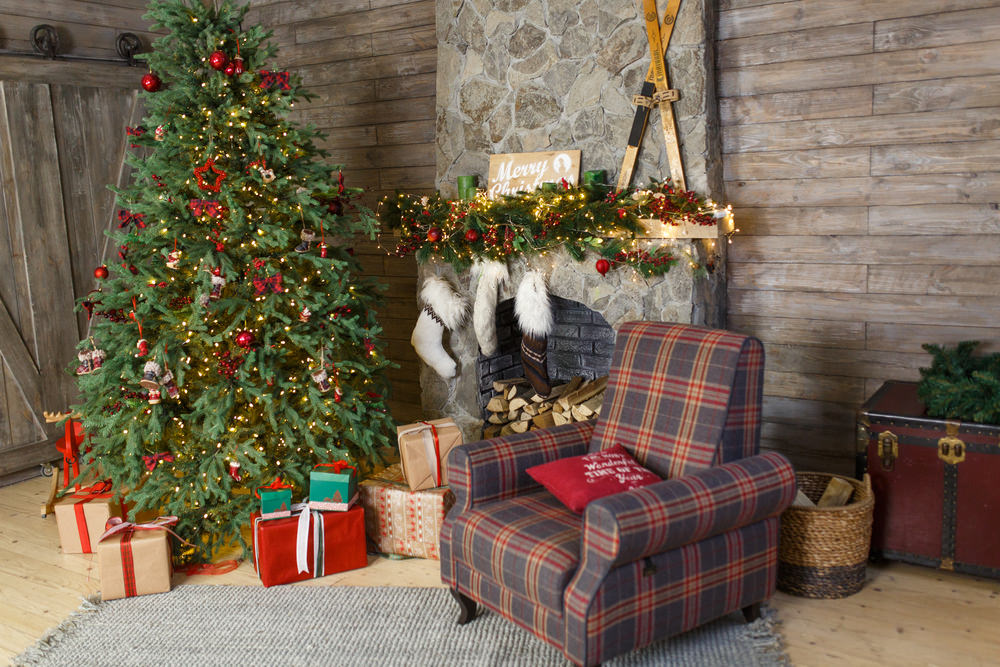 1- The Timeless Retro Look
To achieve the rustic look, be sure not to cut back on wood elements! Here, retro skis made of this noble material decorate the fireplace mantle. There are also logs stacked in the fireplace reminiscent of natural wood flooring. The comfortable armchair, where it would be nice to snuggle up with a hot chocolate, is covered with a tartan print that reinforces the friendly atmosphere.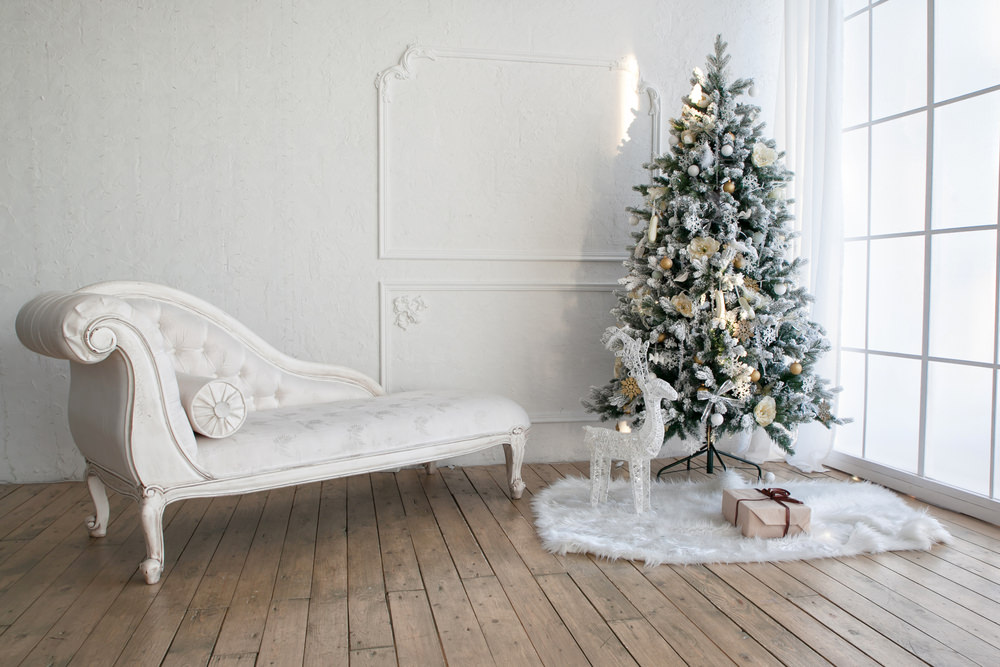 2- Light and Pure White
Soft, white tones are used in Christmas decorations to evoke snow. Far from creating a cold appearance, this look rather gives an air of purity that is reminiscent of the juvenile charm of children. By choosing a single color, the atmosphere is refined and invites calm. To ensure contrast while remaining soft, mix white with wooden objects or gold finishing.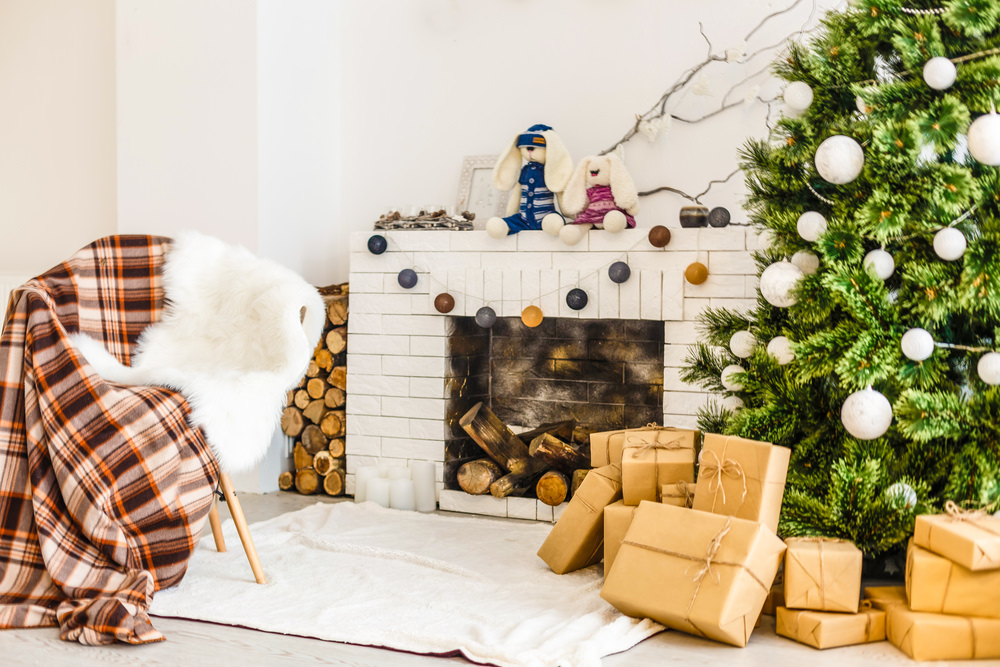 3- Scandinavian Simplicity, With a Touch of Fantasy
The omnipresence of white and the neutrality of beige are certainly reminiscent of a Scandinavian cottage atmosphere. In this setting, the pompom garland and the stuffed animals on the fireplace mantle give an eccentric touch that contrasts with sobriety. Notice the disproportionately sized tree ornaments: their size interestingly opposes their very traditional shape and color.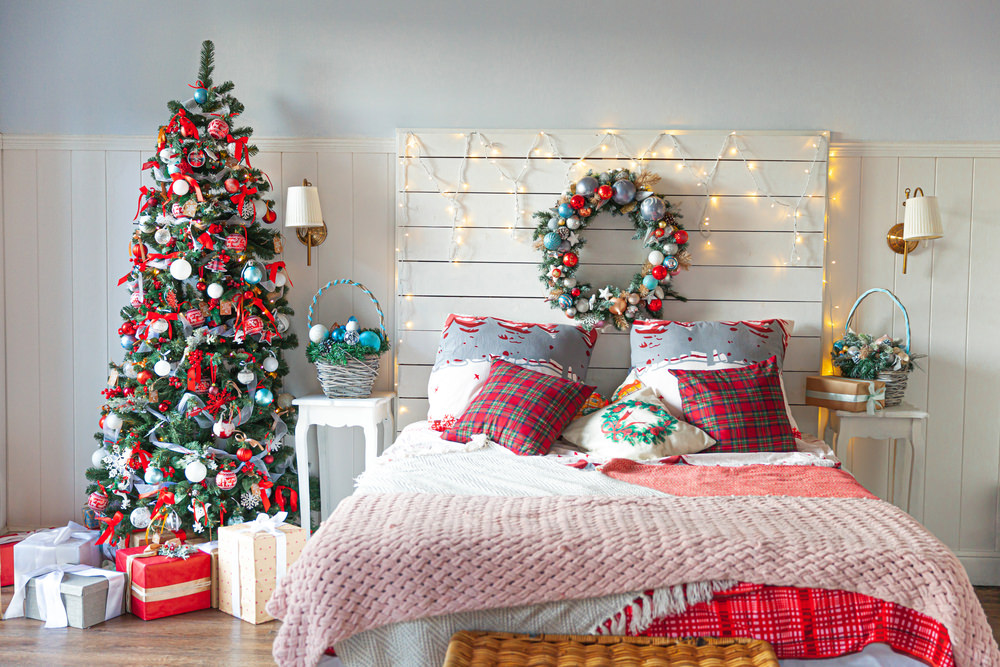 4- Revisited Classic Decor
The three basic colors of Christmas, green, red, and white, are given a fresh, new look! By replacing green with turquoise, the style of this room takes on a refreshing and invigorating air. The texture of the cozy blankets spread one on top of the other is also a strong point of this decor. It is totally possible to recreate this atmosphere in the living room using similar ideas.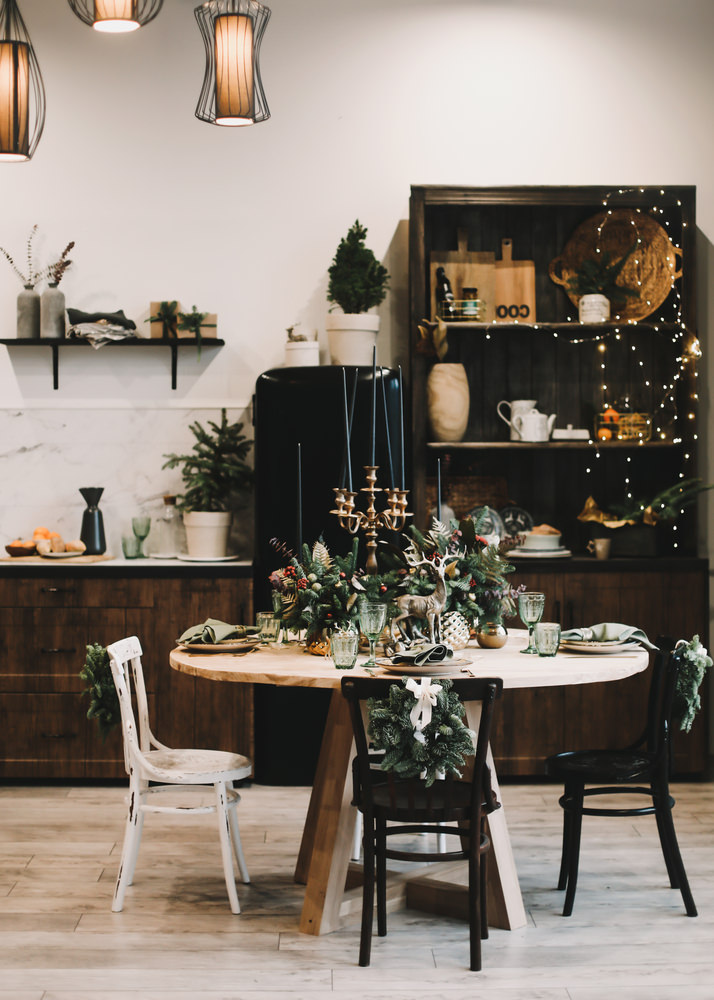 5- Do You Dare to Go Black for Christmas?
Dark decors offer an atmosphere where sophistication mixes with discreet elegance. Black tones make metal objects stand out. Here, candles and dark branches highlight the candlestick and vases that are in the center of the table. Notice the simple trick of attaching wreaths to the backs of the chairs as well as the delicate garland of lights on the shelf. Two ingenious and easy ideas to achieve!
The colors and various materials you choose will set the tone for your holiday look. It is up to you to marry them according to your desired decor.