You enjoy all the excitement around Halloween and want to decorate your home, but you don't want the decorations to ruin the aesthetic of your home.
If you use trendy decor, fashionable colors, and attention to detail, it is, in fact, possible to decorate your home without ruining its style. Read on for some ideas!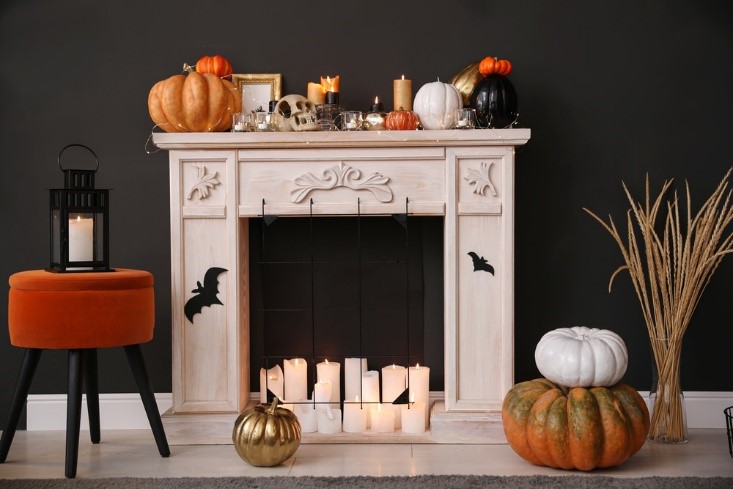 1- The Fireplace
The fireplace mantle is the perfect place to add some festive elements without compromising the style of your home. The objects in this picture clearly give off a Halloween feel, even without the pumpkins having distorted carved faces. Painted in white, gold, black or left in their natural state, these cucurbits make perfect subtle Halloween decorations.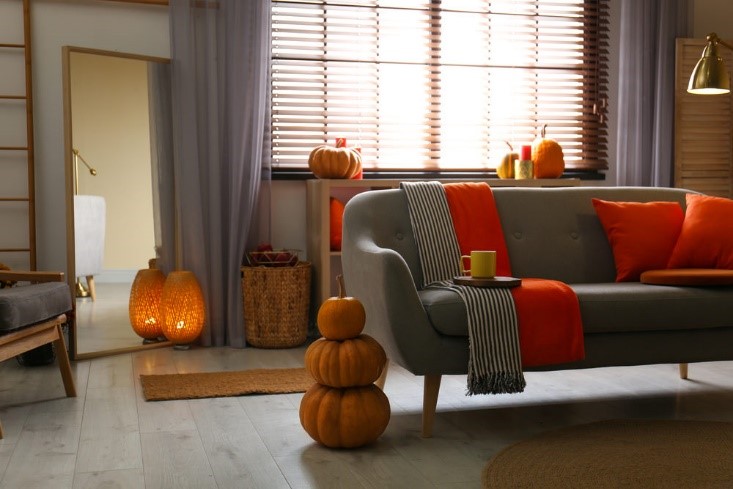 2- The Living Room
In order to transform neutral decor for fall, orange cushions and throws are perfect for adding accent colors. The jute carpet and small wooden side table also add to the cozy atmosphere of fall evenings, while easily matching the rooms' decor all year round. Natural pumpkins stacked here and there also set the tone for Halloween decor.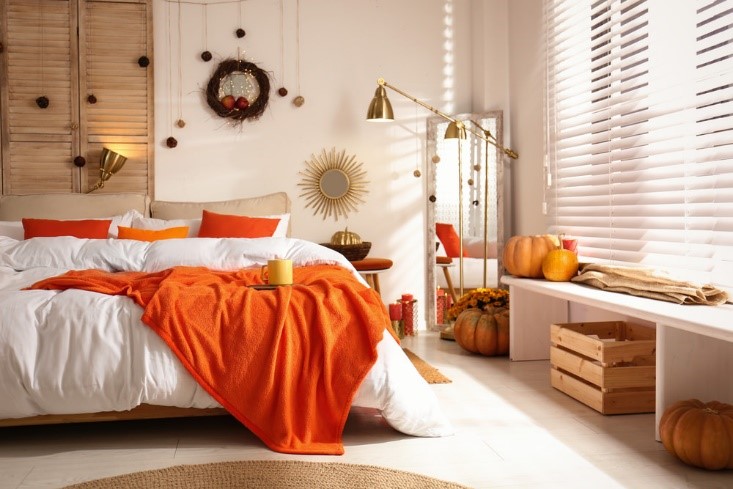 3- The Bedroom
Just like in the living room, at the end of the season, these orange fabrics can easily be stored and replaced by winter-colored cushions and throws. Meanwhile, the wardrobe door, wooden box, and jute carpet are natural elements that blend with all types of decor. The golden touches on the lamps and the wall decoration perfectly match the fall colors!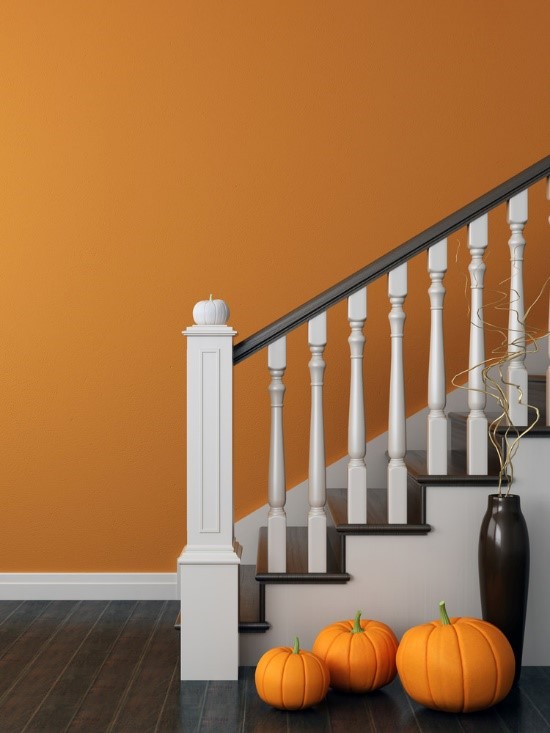 4- The Staircase
For added freshness, the wall of this staircase was painted orange, an invigorating color throughout the year; with the pumpkins in front of the staircase perfectly matching the decor. On the more subtle side, notice the small white pumpkin on the banister and the vase filled with natural branches.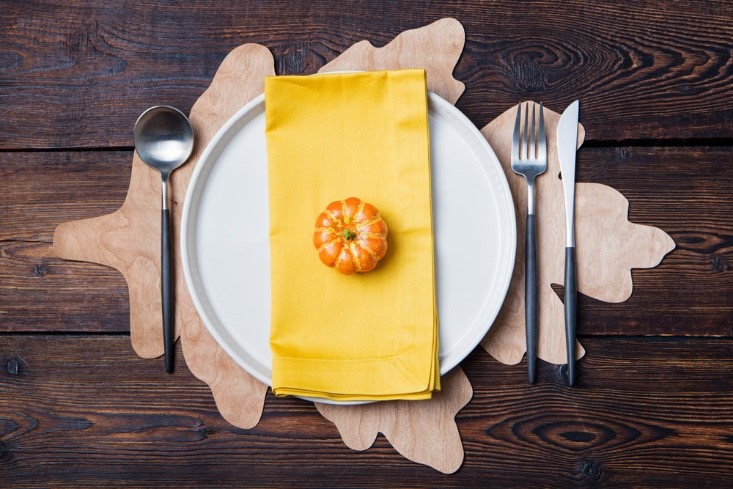 5- The Dining Room
To make your fall table look more festive without turning your home into a haunted house, drop the cobwebs and bats for more appetizing elements. For example, decorate with placemats cut in the shape of a leaf, orange napkins, and pumpkin-shaped name tags. These decorations perfectly illustrate Halloween while keeping your table looking refined.
So, what room will you transform this fall?