Loaded and maximalist interiors are trendy. But many prefer to avoid them out of fear of creating visual chaos. Here are our pro tips to help you create them!
One of the most recent trends is home decor loaded with patterns, colors and mixed styles. But to achieve this kind of atmosphere, it is important to stay vigilant to avoid creating a chaotic design. It is a thin line between loaded and overloaded!
If you don't know how to go about it, it is best to be cautious. By following these beginner tips, you will surely succeed in creating an effervescent and daring decor, without compromising the look.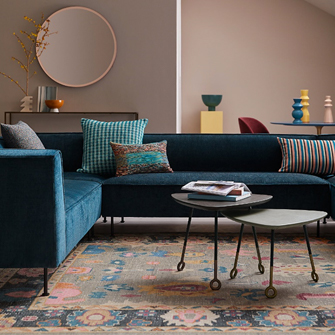 1. Mixing Textures
One of the ways to add lots of style without overdoing it is to use different textures. You will want to incorporate as many textures as possible in the same room. For example, velvet curtains, a wool cushion, a patterned rug, a fabric chair, decorative moldings on the walls, etc. The effect will be beautiful!
2. Choose Three Colors and Multiply Their Shades
If you want the room to be more colorful, that is not a problem. But you should still be cautious! A busy but harmonious decor includes colors that are complementary or similar. If your living room is filled with all the colors of the rainbow, it may end up looking like a child's room… or it might end up making your guests nauseous! The idea is to choose your furniture and accessories according to three colors that go well together (e.g. blue, gray and yellow). Be sure to alternate the shades of these colors to create a vibrant atmosphere.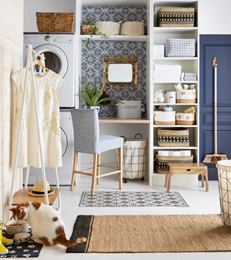 3. Dare To Use Noticeable Objects
Although clean, minimalist decor is in style, typical maximalist decor is not soft. You should avoid hiding objects behind doors and you should dress surfaces. In the kitchen, install shelves on the walls to show off your pretty dishes. In the living room, choose a console with glass doors that will show off your vase collection. The basement library should proudly display its books and be adorned with decorative elements. The bathroom should be lined with a nice tray of beauty products. Painting and frames should be hung on the walls of every room.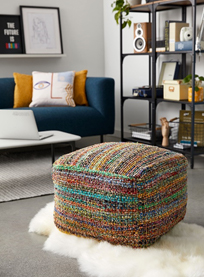 4. Adding Lots of Furniture
Large and airy rooms go against the maximalist trend. A maximalist room will contain much more than a bed and bedside tables. For example, create an office corner, add a chest at the foot of the bed, a bench near the door or a shelf that is overflowing with objects (which must always be tidy!). On the other hand, these elements must not interfere with circulation, otherwise the room will be stifling, in addition to being impractical. Tip: The smaller the room, the more careful you will need to be.
Are you still doubting your choices of furniture, colors and accessories despite these tricks? Download an app that will allow you to view your decor in 3D. You'll be reassured before you get to work!