We all want a house that resembles our tastes and makes us feel good. However, environmental considerations should also be an important factor in the realization of your real estate project. In 2021, environmental protection and conservation are key issues. Living spaces play an important role and several organizations can help you in the transition to an eco-friendly home, including Écohabitation, Via Capitale's official partner.
There are many advantages to these eco-friendly constructions, including energy efficiency and a low carbon footprint. Are you planning on building a fully eco-friendly house but don't know where to start? Here are some tips that will help you with this project.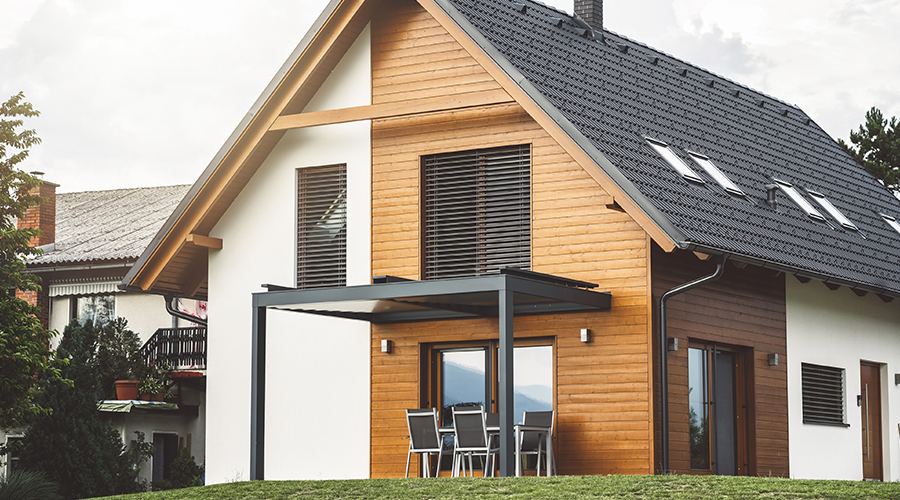 1- The Size and Location of Your Property Are Key
From the very beginning of your project, you will need to integrate basic ecological principles. Let's start with the size of your property. It is essential to build a property that perfectly suits your needs, without exaggeration. We have a bad habit of looking for something bigger, and this will lead to an energy consumption that exceeds our needs. Plan only for necessities, without excess anticipation.
It's great to have a completely eco-friendly home, but what's the point of it if it will cause you to use your car more? Be sure to build your property within a perimeter that will allow you to use eco-friendly means of transportation, such as your legs and your bike. It is therefore important to choose a location that is close to essential services (school, grocery store, workplace, etc.). If you need to get around by car, an electric car would be best!
2- Consider Passive Solar Design for Long Term Savings
Who would have thought the orientation of your home and windows could not only reduce your energy consumption, but it could also save you money! Beware of overheating! When designing, limit your windows to 25% of the wall and consider planting deciduous trees on the same side as the windows to reduce the impact of the sun during the summer.
3 – Give the Building Envelope All the Attention It Deserves
This is the priority when looking to create a home that will ensure comfort and energy savings for its occupants… along with the ability to withstand the test of time. Good insulation, excellent waterproofing and high-performance windows are the key to a good building envelope.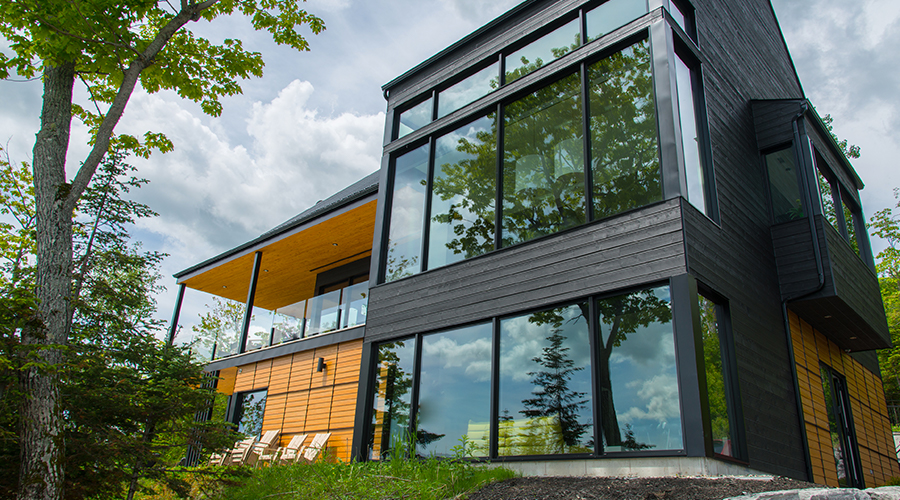 Thanks to Ecocourtier training, designed and developed by Ecohabitation in collaboration with Via Capitale, several Via Capitale brokers have an accreditation of the same name. They can, therefore, guide you in your search for healthy, sustainable, and energy-efficient housing.
If you are interested in buying or selling an eco-friendly home, Via Capitale Ecocourtiers can help.
* The Ecocourtier accreditation is the hallmark of real estate brokerage professionals who have developed the knowledge of ecological, healthy, and sustainable housing.
(Source: https://www.ecohabitation.com/)