Solariums are on the rise so why not give them a try? If they are constructed wisely and well-equipped, they allow you to enjoy a room that is both aesthetic and comfortable. Built into the home, they are a source of heat and they can help save energy. Follow our tips below to add a solarium to your home.
How to Choose Your Solarium
Before building a solarium, you should ask yourself a few questions:
What use do you want to make of it? There are 3-season solariums (spring, summer, autumn) or 4-season solariums, which are heated and air-conditioned for year-round use;
Location: Choose your solarium according to how you want to use it. The bioclimatic type that operates on the principle of greenhouse effect is to be preferred;
Dimensions: According to government rules, you will need to apply for permission and follow building standards;
Glazing: Opt for polycarbonate, which offers the advantage of being stronger, insulating and less expensive than glass;
Budget: In construction or renovation, the size and types of materials you choose will determine your budget.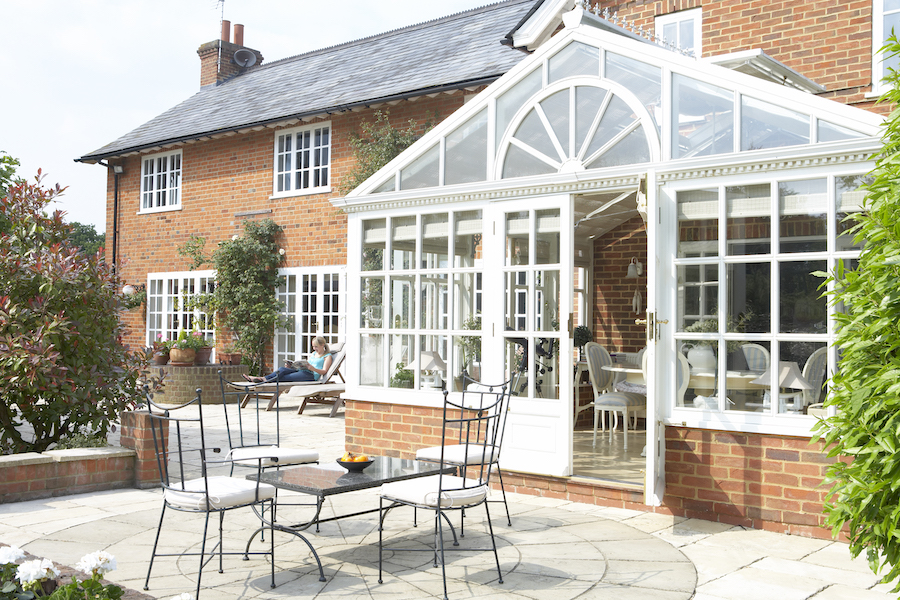 What Type of Solarium Should You Choose?
A solarium is ideal for gaining living space, bringing light into the house and making the most of nature while keeping out dreadful insects. There exists a wide selection of standard solariums, but you can also have one custom built. Two types of solariums are mainly on the market:
The 3-season solarium allows you to enjoy an extra room for 8 to 9 months of the year. Its construction does not require a foundation since it is not insulated. Its cost remains the main advantage since it rarely exceeds $5,000;
The 4-season solarium allows you to enjoy it all year round and can be heated independently from the sun. The entire structure is isolated. Its price remains the main problem since it costs around $15,000.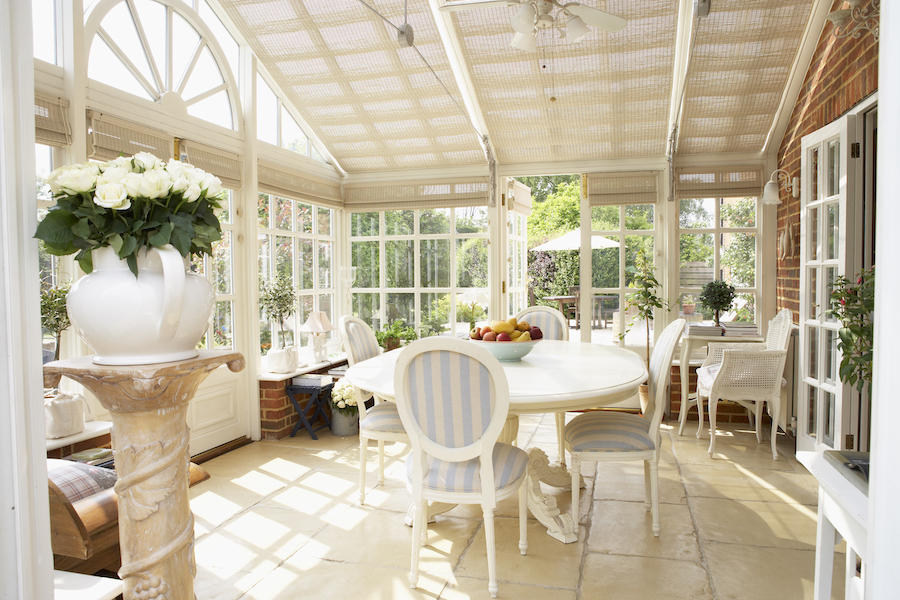 Which Materials Should You Choose?
Before choosing your material, consider its thermal and acoustic performance. Define the size of your solarium and your budget for the project. Also, make sure there is esthetic harmony between the model you chose and your property. Here are the four main materials:
Wood: It is a natural material, suitable for traditional structures. It is an excellent thermal and phonic insulator that needs to be treated and maintained regularly. Estimate between $1,150 and $2,200/m2;
Aluminum: It is a very strong material that can be made in many sizes and colors. It is also lightweight, stainless and requires almost no maintenance. Its cost ranges from $1300 to $1600/m2;
Wrought iron: It is a prestigious, solid and very aesthetic material. It allows to build structures of all sizes. Its downside? The insulation needs to be reinforced and requires anti-corrosion treatment. Estimate between $2900 and $3600/m2;
PVC: It is a slightly unattractive material, but it is easy to maintain. Its cost is also more reasonable: between $1100 and $1400/m2.
Building a solarium is, in fact, a major project but these tips will guide you to undertake the first steps. Don't hesitate to call on the services of a professional for the rest of your project!
All images in this article are from https://depositphotos.com.