You may associate it with the Adams Family or gothic teenagers, but black is a powerful indicator of refinement that gives rooms a sexy and mysterious atmosphere.
A black room is chic and daring and will undeniably have guests talking!
Black paint is intimidating, especially when you know that light tones have the gift of enlarging a room and dark tones, to do the opposite. Yet those who opted for it say that the sacrifice is well worth the effort and that the end result is much less suffocating than one might think: after all, any room, when one paints each wall of the same color, seems larger.
The Different Shades of Black
There are several types of black, some paler and some darker, some warmer with red-brown accents and some colder, with blue or gray tones. Regardless of your choice, it is necessary to apply a primer before painting, which will ensure that it will not be too difficult to repaint the black walls of another color afterwards. Depending on your preference, you can choose a matte or varnished finish paint; matte is very in right now!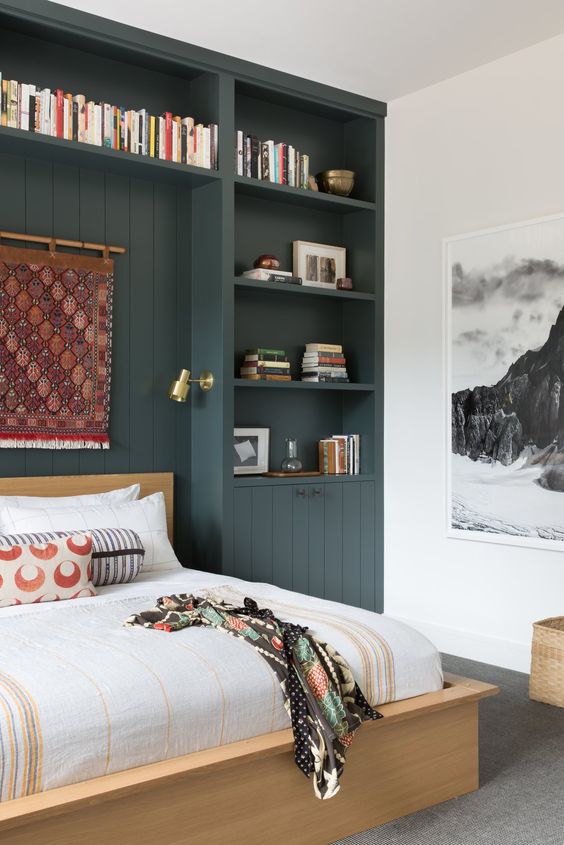 A Touch of Color
An creative way to incorporate black into interior decoration is to brighten it up with touches of bright or pastel colors, or even sculptures, textiles or vibrant paintings. This playful and unusual contrast immediately attracts attention and prevents the decor from looking austere. Another way to create texture and to multiply interesting details that attract attention would be to add mirrors which also help light circulate.
Many colors blend beautifully with black. Among these are red, which creates a marriage that is both elegant and romantic, or mustard yellow, which is young and daring. Unexpectedly, rose quartz is also a great match.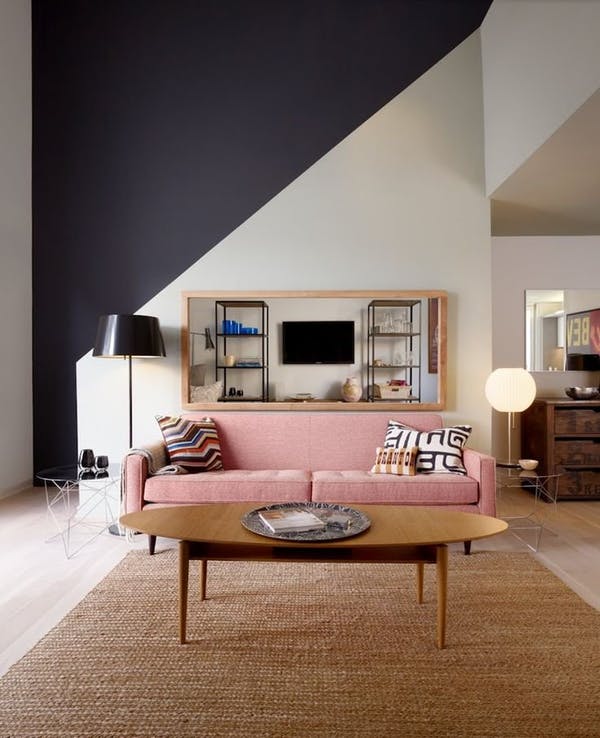 Lighting and Works of Art
Rethink the lighting when you go black. Raw lighting will underline the aesthetic and modern side of your choice of color, while a more subdued lighting will emphasize its cozy and intimate side, especially in the bedroom.
Black also pairs well with eccentric works of art and accessories such as abstract paintings, multicolored cushions, psychedelic carpets and Aztec-style printed blankets. Think of black as a theatre curtain that reveals your finest accessories and have fun with the patterns.
Inspired by Nature
In fashion and interior design, black and animal prints create an irresistible blend. In fact, black can itself unfold on beautiful prints. Since wallpaper is trending, you will have no trouble choosing a pattern that will bring a touch of madness or surprise to your sophisticated décor.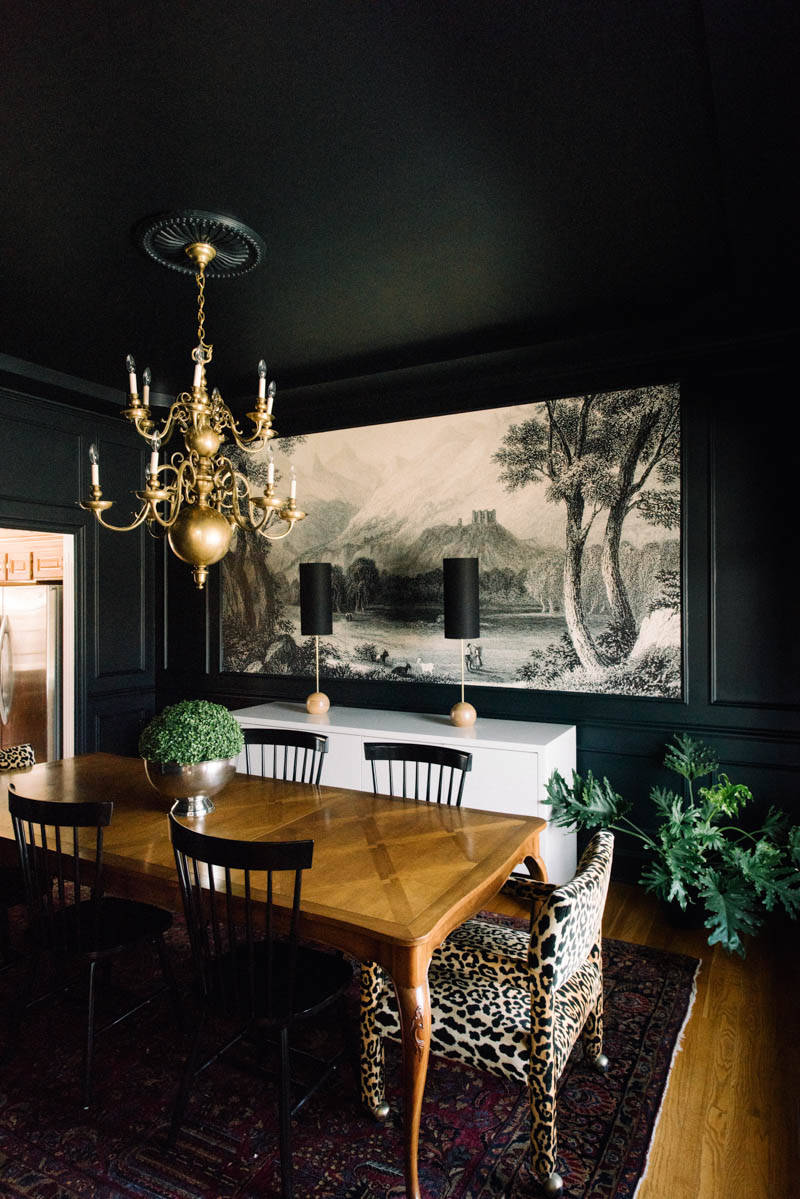 As an Opposite Color and to Draw On
Black walls can also be decorated with stenciled shapes or adhesives. For those who are afraid to go to the dark side, chalk paint is an interesting alternative since you can write or draw on it without a problem.
If black rooms still intimidate you but a part of you would like to try it, pair it with white. This classic and sleek marriage has proven itself! A bold and impossible-to-miss piece of furniture or accessory, such as a black marble kitchen island, will have as much of an effect as a room with four painted walls.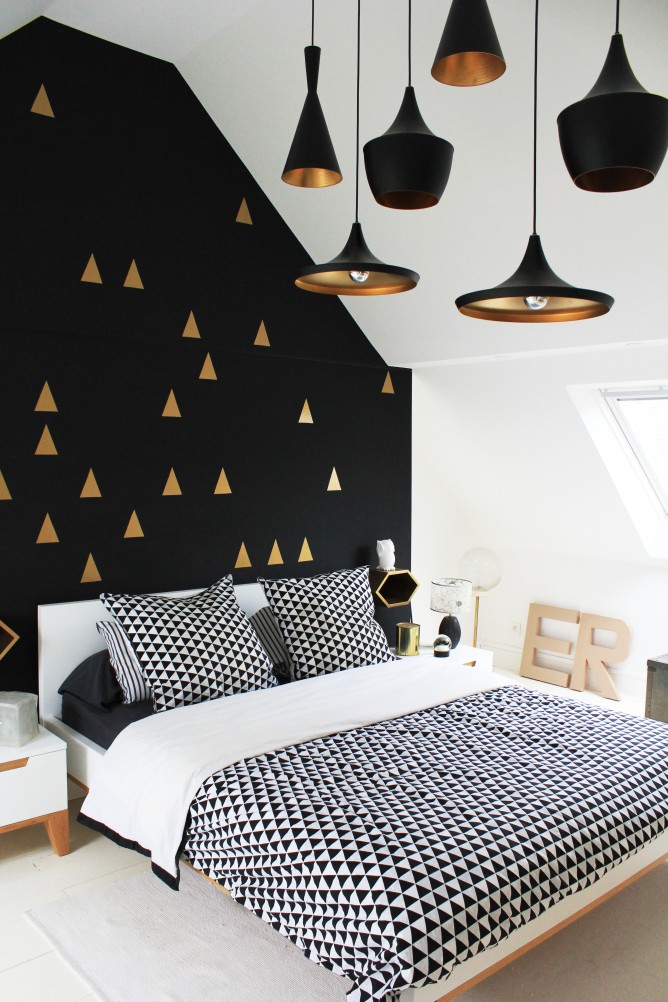 Now will you come to the dark side of painting? Enjoy redecorating!