Can't wait to discover the next big home decor trends? Choose from different materials, colors, shapes or themes! Vintage furniture, rounded shapes, natural materials or colours will give your home a modern and personal style!
Curved Furniture
Curves and rounded shapes are the way to go for furniture and objects in 2020! Combine shapes, dabble with soothing curves, they form a very soft atmosphere. Arches will make their way into rooms and curved outlines will be the in trend for benches, tables, lamps or mirrors… A good idea would be to combine them with straighter lines, so you don't get tired of them.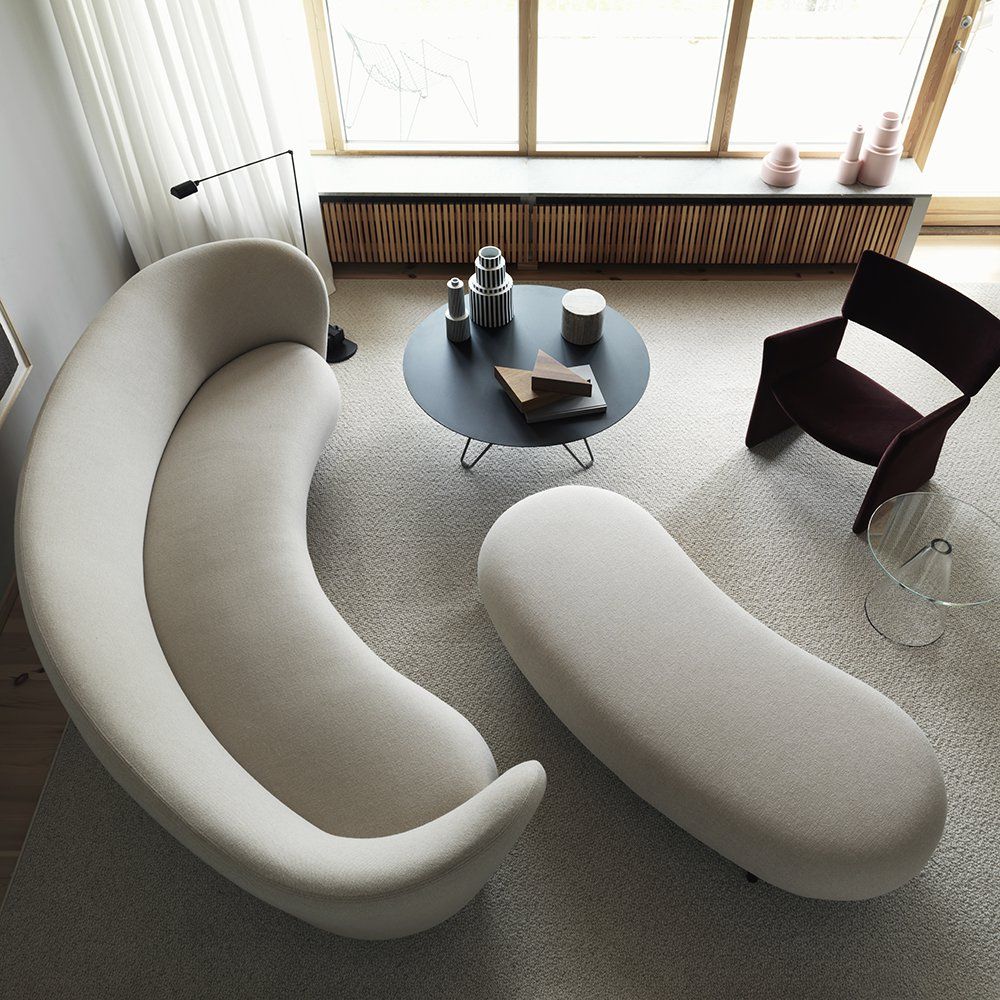 Reference : https://massproductions.se/product/?s=Dandy
Natural Materials
The trend of natural materials is still confirmed for 2020. They have the advantage of adapting to all types of interiors and bringing an authentic and warm note. Choose a wicker rocking chair, flax bed linen or jute fiber cushions. In tune with the times, canning has changed to cloistering or screens. Finally, the vintage look of terrazzo, a coating composed of shards of glass, displays earth tones as those in decorative objects. Let yourself be carried away by the ecological trend!
Scandinavian or African Style
There is a slight progression for the Scandinavian style that will still be in the spotlight in 2020, but with a slightly less minimalist look while still using natural textures and materials, soft and neutral tones. On the African side, elements of local craftsmanship or geometric patterns of Maasai or Ethiopian tribes infuse a tribal spirit into any room.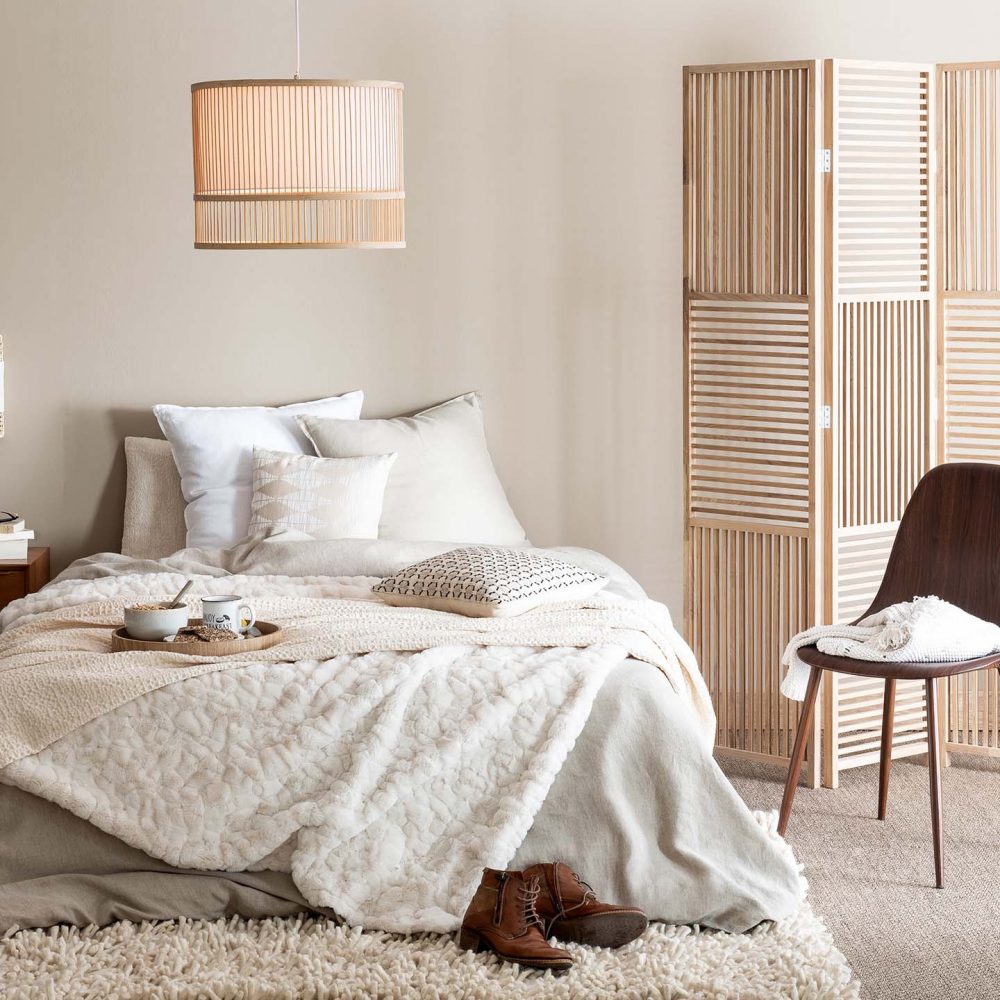 Reference: https://www.cdeco.fr/nouveautes/6-tendances-deco-maisons-du-monde-pour-lautomne-hiver-2019
Soft or Bright Colors
It's up to you to choose in terms of colors, but be aware that again this year, nature will influence interior design. Opt for raw, warm shades and dip into brown, caramel or chocolate shades to create warm, natural spaces. Pair them with different shades of yellow using straw, savannah or terracotta. The result will be beautiful and reminiscent of summer hues for a mild winter. Green continues to be used in interior decor with fern hues, and empire or emerald shades are used for the floor, the walls or as accessories. Small touches of orange and red can also be used. Lastly, powder pink or nude did not say its last word; a way to add a touch of sweetness and romance into its space.
Weaving or Chinese Wall
Do you like the "homemade" aspect of wall weaving, or its ethnic or bohemian style? Enjoy it again this year; there is a good chance that this will be the year! Hang drapes, macramés or braided carpets. Give your rooms a touch of character by dressing your walls with a touch of folk or bohemian style. It's also a way to warm up your interiors with a very personal style. 2020 also sees the return of Chinese-influenced wallpaper. The inspiration for the motifs is given by scenes of everyday Asian life. These scenes can be found on the walls, but also in objects such as cushions or lamps.
Are you inspired by 2020 trends? So why not break the rules, get creative and mix the trends you like?!
Source of the main image of the article: https://www.cdeco.fr/nouveautes/6-tendances-deco-maisons-du-monde-pour-lautomne-hiver-2019.