Are you renting out a student apartment? There are a few tips for quickly renting your room or studio! By being well-equipped, the apartment should make your future tenant's life easier. Here are some essentials of student life!
Set Up the Area
Turning a student's home into a small, cozy, functional nest requires a few tricks! It is important that the future tenant can identify each area: night space, dining area and workstation. Separate the room by different colored walls, a low piece of furniture, a plant, a partition or even a carpet. It's about giving the impression of space.
Take Advantage of The Surface Area
Often between 125 square feet and 375 square feet, that isn't much space to work with! it is then necessary to be ingenious and make maximum use of all the space. Optimize every corner with suitable furniture, you'll create lots of storage space. Don't hesitate to use the walls by hanging shelves or utensils from them. Finally, use door heights and closet interiors.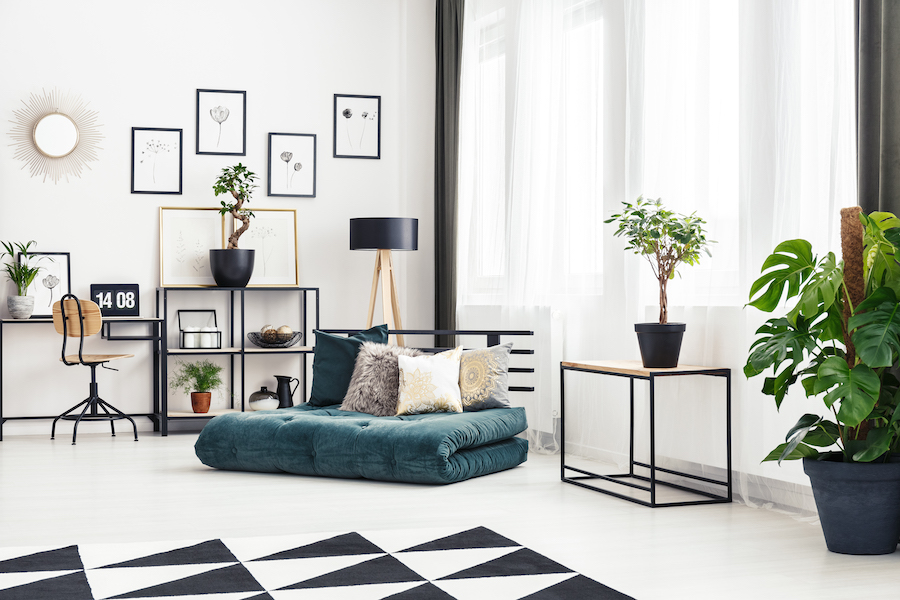 Get the Essentials
Make a list of the essentials needed for renting student housing:
For the kitchen area: note a refrigerator, a baking sheet, a microwave, a coffee machine, a kettle, a toaster, a blender, a salad bowl, a colander, a set of pots, plates, glasses and cutlery, a set of breakfast dishes and cooking utensils;
For the bedroom/living area: a mezzanine bed or convertible sofa, a small coffee table, a folding table or a multifunctional separation counter, folding chairs and shelves;
For the office area: provide a desk, a chair and a lamp.
Opt for Mirrors
In a small space, mirrors are essential elements. Here are 4 good reasons to install them:
The mirror used to look at yourself: This allows you to readjust your outfit or check your hairstyle or make-up;
The mirror used to enlarge the living area: This gives an impression of extent;
The mirror used to reflect light: This reflects light and opens perspectives by giving depth;
The mirror used to dress the walls: This offers a chic and vibrant look to any living area.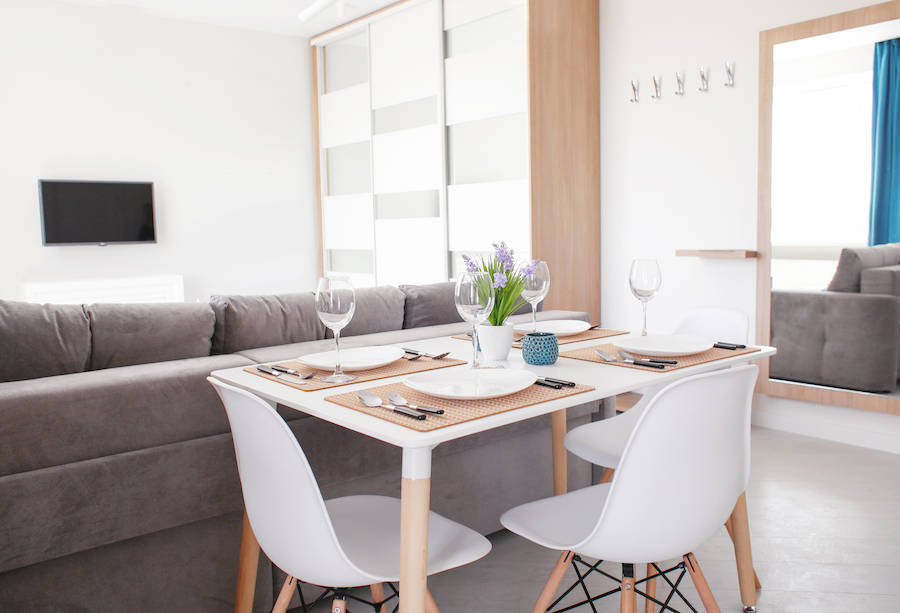 Used in a practical and aesthetic way, decoration also plays a key role. However, in order to rent out your home to as many people as possible, here's what you need to do:
Opt for neutral colors and clean decor. White is ideal because it reflects light;
Decorate with accessories such as curtains or cushions to add a splash of color and vibrance to the room;
Place one or two frames, a lamp or an object to give character;
To insulate a space, install a screen or a curtain;
Have many different light sources for lighting specific to each area of activity.
Your student apartment will be even easier to rent if it is well-equipped!
All images in this article are from https://depositphotos.com.