The color white in a bathroom shows elegance and freshness. But you can also change it up, give it a warm atmosphere, explore with different elements, materials and colors. The idea is to create contrasts, to highlight and theatricalize the room to make it as original as it is enjoyable. Here are 5 tips to spice up your white bathroom!
Use Contrasting Colors
To enhance the tone of your white bathroom, use color contrasts on the wall, floor or ceiling. The idea is to use one or more elements to spice up and awaken the place. With white walls, dark or vivid colors will help highlight the room. You can also energize your bath space by focusing on the contrast of materials, textures and patterns. This will result in your bathroom becoming a pleasant place to be!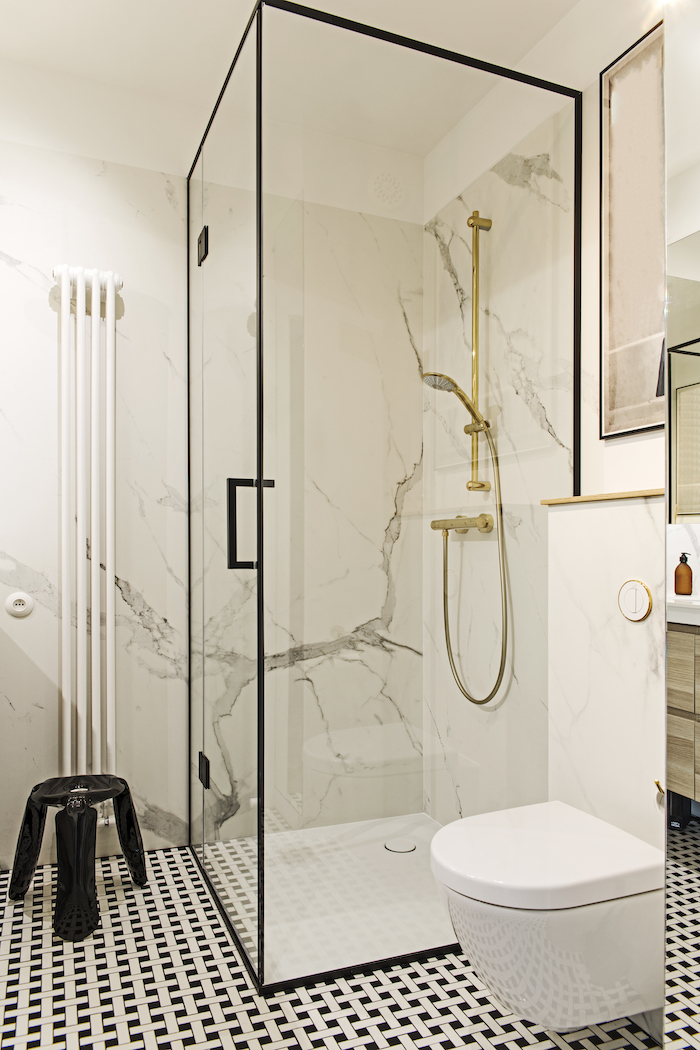 Accessorize the Room
Do not underestimate accessories. Accessories alone are capable of changing the look of your white bathroom! To achieve a different look, the trick is to focus on one type of decoration. Place a wicker basket or armchair in the bathroom and feel free to recycle. Dress the window or opt for an accumulation of carpets. The key is in the details; towel racks, mirrors or wall lights… you will see, it's a sure bet!
Add A Touch of Color
There are no color rules, just trends, so be bold! By adding color to your bathroom, you are adding value and adaptability to it. This can be done with paint, wallpaper or objects, as long as there is added color. Give it a natural look with green shades, add pep with yellow, opt for a powdery light pink tint or chose grey for a chic atmosphere. You should try it. One simple color is enough for a change of scenery.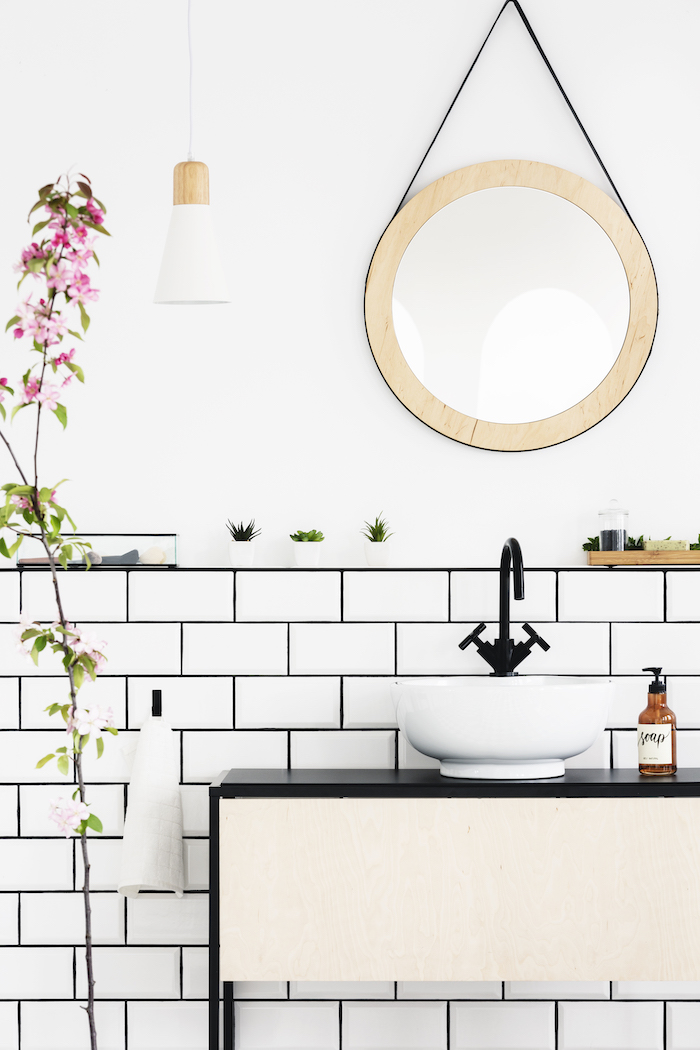 Theatricalize the Room
Want a change of scenery? Minimalist sophistication can give a lot of character! Make a statement by choosing a unique bathtub, such as a leg model, a round model or an islet. Add a seat, a ladder, a rug or hang a chandelier to finish decorating the space. Bring out geometric lines with wall stickers to create illusions and play with the shapes. It's crafty and trendy!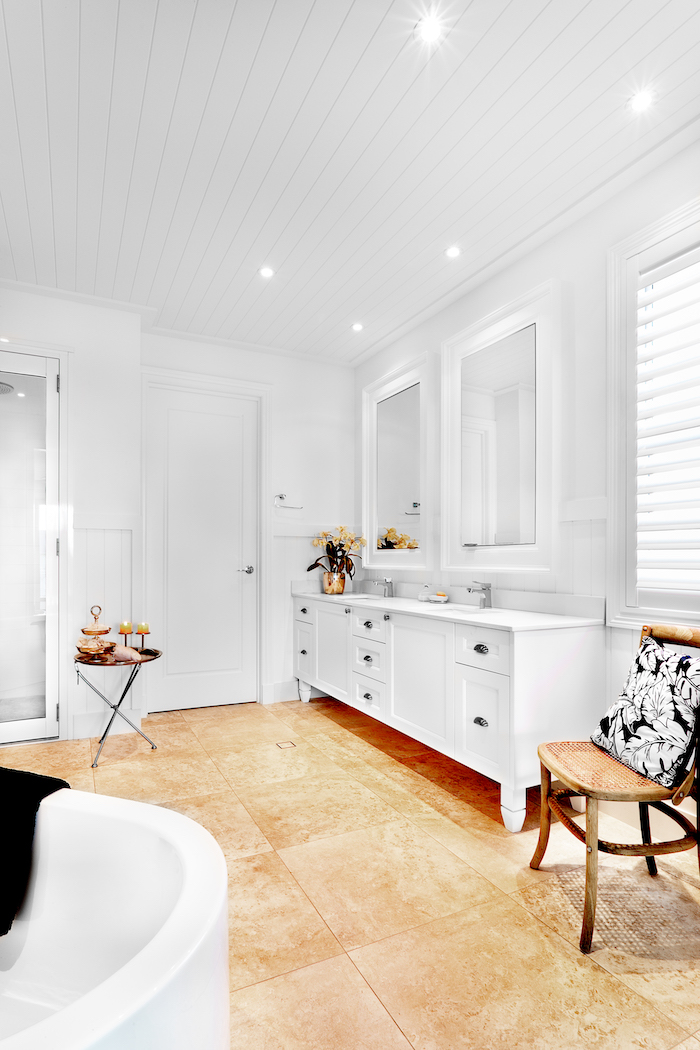 Mixing Materials
Mixing materials offers unique combinations and gives character to the bathroom. Create harmony by choosing a common thread. If you have tiled flooring and white walls, add wood to bring a warmer note. You can also place industrial furniture in a very current style. Another example of material mixes would be pairing a rice paper panel with a stone basin which would create a Japanese look. All combinations are possible, enjoy yourself!
Get inspired by these tips and give your white bathroom a complete makeover!