Do you want to buy property but have a profile that prevents you from borrowing from traditional financial institutions? An alternative lender may be an option for you.
What is an alternative loan?
Did you know that you can obtain a mortgage from private lenders, mortgage investment corporations and credit unions? They are managed by provinces and so are unencumbered by the Office of the Superintendent of Financial Institutions' (OSFI) new requirements. These new rules were implemented to limit household debt and higher housing prices in certain areas.
Source:: Shutterstock
Who can use this type of service?
It's not true that only people with financial difficulties take out alternative loans. In fact, since the OSFI tightened rules on homeownership and interest rates have gone up, many individuals are no longer able to obtain a mortgage. However, many people could pay off a mortgage without issue.
This includes those who work for tips, some of whose earnings don't appear on tax slips, and even those wishing to acquire unconventional property such as a tiny house, since traditional institutions don't have products for these buyers. Recent immigrants may also be tempted by alternative loans since they haven't yet had the time to prove their revenue and, therefore, may be turned down by bankers.
There are also renovators who flip houses. An alternative loan could allow them to obtain a mortgage that can be paid off in two years, which is rare for traditional banking institutions. This type of loan also allows some to rebuild their credit score and potentially obtain financing from traditional lenders.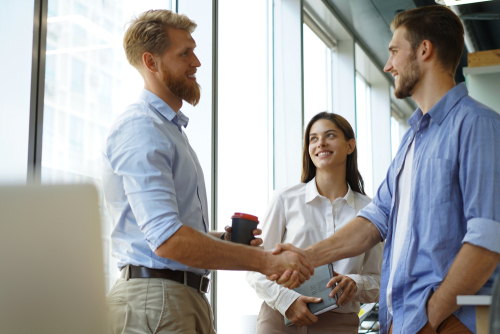 Source: Shutterstock
How do you find an alternative lender?
Simply search the internet or ask a mortgage broker to discover a ton of private lenders. Their contracts are similar to those of banks: there's a term and an interest rate.
Why would a lender take the risk?
It's a calculated risk for companies and institutions. Although their selection criteria are less stringent than those of traditional banking institutions, they're sufficient to choose stable candidates. In fact, alternative lenders don't lend to everybody. A company will look at the borrower's entire profile, including the source of the down payment, total assets and credit bureau record details (not just the credit score). This allows the company to determine its chances of seeing its money again. Otherwise, the loan is refused.
Higher interest rates
Of course, opting for alternative lenders isn't all roses. These companies take greater risks by accepting certain profiles. Consequently, their interest rates are higher. For example, someone who buys a house to flip it two years later might get a 15% interest rate and a two-year term. By comparison, as of writing, the average interest rate offered by traditional financial institutions is 5.5% (fixed over five years) and 4.7% (variable over five years).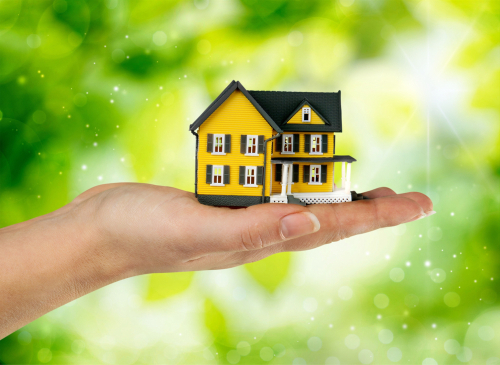 Source: Shutterstock
More and more people are turning toward alternative lenders. In 2008 they made up 1% of market share and by 2015 were a little over 2%. Although no report has been published yet, we can expect a net increase for 2018.