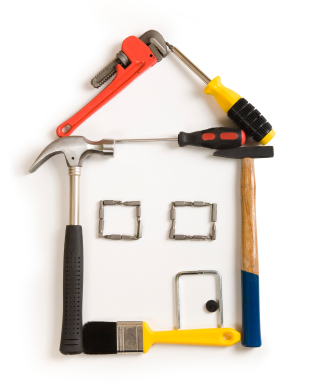 The homeowner just wanted to remove a wall between the kitchen and the dining room. She discusses it with her brother, who asks her if she requested a permit from the city. "What, I need a permit for that?!" she spouts.
She can't believe it. Even for a wall? Like many people, she never would've thought that minor renovation work often requires a permit.
Always remember: most cities in Quebec require a renovation permit. Of course there are exceptions, but they're rare. Therefore, the first step before undertaking any work is to consult the municipality to find out if a permit is necessary.
Some cities don't require a permit if the work is for built-in furniture/fittings, like kitchen cabinets or the bathroom. Replacing the surface material of interior walls, replacing interior doors, landscaping, repairs to existing surfaces and siding are sometimes exempt of the need for a permit.
Nonetheless, for most renovation work, you must obtain authorization from the city.
Why, you ask? It's clear that cities want to keep records of changes and may establish the municipal assessment as a result. The advantage for the property owner is that the added value increases the property's value. Ultimately, the owner comes out ahead.
But there's much more than that! By following procedure, cities ensure that everything that's built and renovated on their territory complies with the Building Code of Quebec.
For example, removing or adding a wall must be done in accordance with regulations. City employees verify the quality of your plans when you present them. Thus a house registered as a heritage building must be renovated in preserving the architectural elements of this type of residence.
Before requesting a permit, consult your city's public works department to learn about the requirements that you must comply with. You may be asked for a certificate of location, photos, plans, a description of the anticipated work and even an estimate of the costs.
An unspecified waiting period must be taken into consideration. It's preferable to plan well in advance to be sure you have the necessary authorization when the work is scheduled to begin.
Since most municipalities have websites, you'll save time by reading the section concerning renovation permits.
References : Régie du bâtiment du Québec Questionnaire and Permit