Chandeliers have symbolized luxury and wealth since time immemorial. You probably can't resist a chandelier that shines with a thousand lights. Isn't it magic?
Chandeliers from yesterday to today.
According to Wikipedia, in the Middle Ages chandeliers were held by a chain or rope that could be descended to light candles set on branches of wood.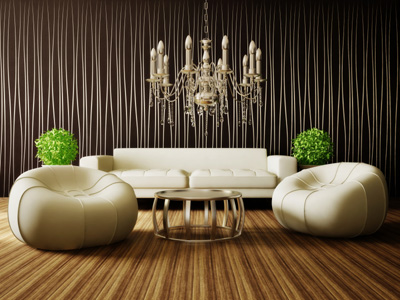 Metal chandeliers appeared in the XVth century*. Their more impressive new shapes made them symbols of luxury. The addition of prisms and crystal pendants became popular three centuries later. In the XIXth century, gas lighting replaced candles for less than a century before the advent of electric bulbs.
When you take an interest in world history, you often discover differences. For example, in North Africa, the biggest chandelier in a mosque has been housed in the Great Mosque of Taza since about the 12th century*. The 3.2 tonne delicately worked bronze chandelier is cone-shaped. It is 2.5 metres wide and 4 m high. Originally, passers-by were dazzled by 514 oil-filled chalices (godets). Today, the godets have been replaced with electric light.
Other famous chandeliers dazzle the world.
Where do you find the biggest collection of Bohemian and Baccarat crystal in the world? In the palace of Dolmabahçe, built in the XIXth century in Istanbul, Turkey. If you have a chance to go there, go through the ceremony room, where you will see the most gigantic Bohemian crystal chandelier, which has 750 bulbs. The chandelier was a gift from Queen Victoria and weighs 4.5 tonnes.
Another famous chandelier hangs in the banquet hall of the Royal Pavilion of Brighton in London. The dragon-shaped chandelier weighs more than a tonne and impresses guests.
Not only has the Paris Opera chandelier become famous because it's beautiful, but because it killed a woman when it fell on May 20, 1896. According to the Allorenta site, she was sitting in seat 13.
At the beginning of the 2000s, the famous Baccarat house called on designer Philippe Stark to modernize its image. The result: he created unusual chandeliers such as black crystal (onyx) chandeliers and the all-white Marie Coquine with a parasol.
Verre de Murano chandeliers manufactured in Italy have also modernized. The red, green, grey, black, blue, yellow, pink, turquoise, and of course white and transparent chandeliers blend with all styles.
Now, take a look at your dining room, entrance hall, and living room. Isn't something magical missing from your decor? Imagine a chandelier to brighten up the room.
To help you visualize, we consulted a panoply of European, Tiffany, art nouveau, contemporary, transition and country rustic styles in the online catalogues of Luminaire Janco, Multi Luminaire and other lighting stores.