Although they aren't that popular in Québec, they are quite common in Europe. Some books deal with the subject there. You can even find videos on YouTube. Imagine! Swimming in a natural pool without chemical products. Out with the chlorine!
[caption id="attachment_17084" align="aligncenter" width="600"]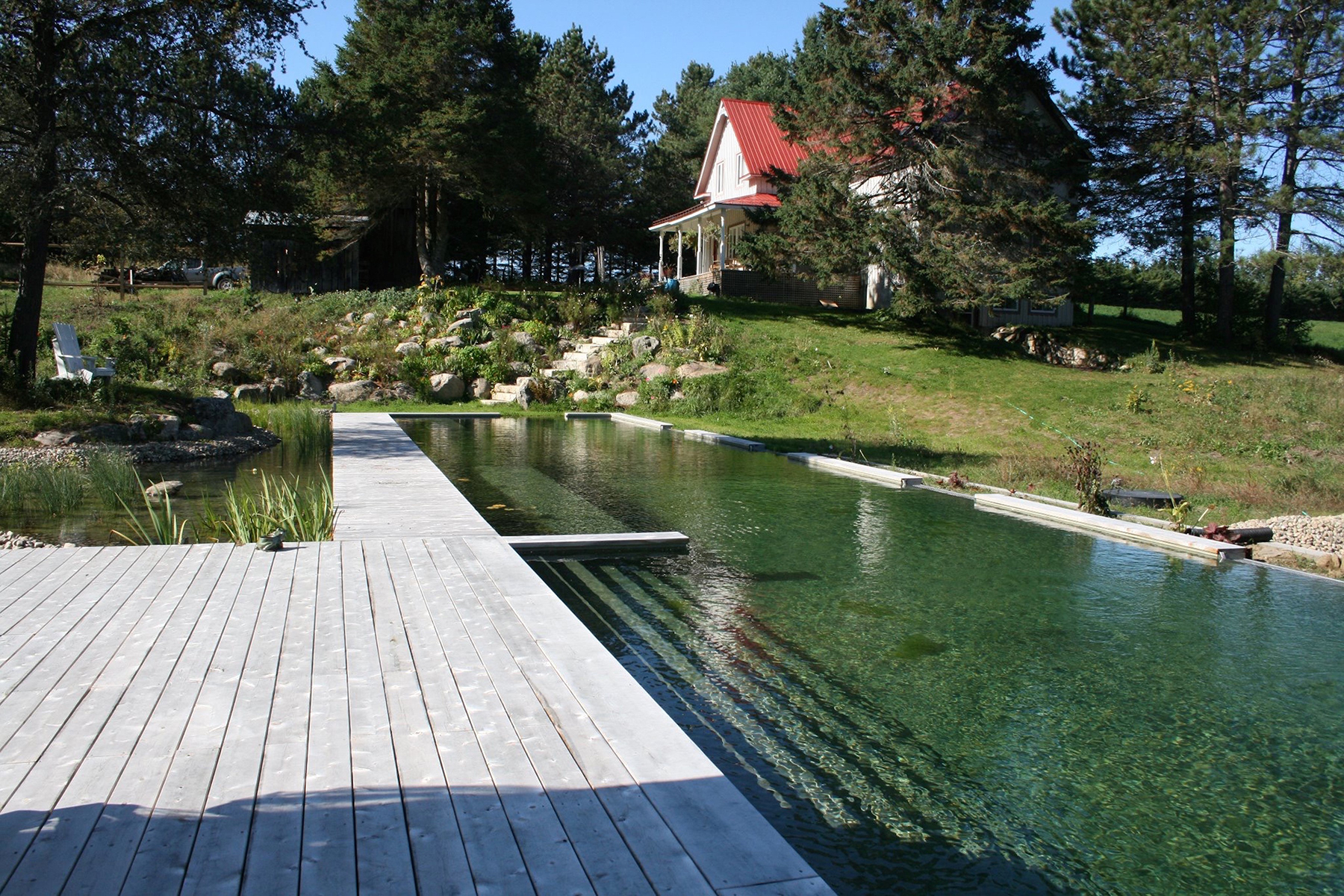 Topia.ca[/caption]
Jocelyn Lussier, an expert in the field of the company Topia, says: "The filtration area is composed of several layers of materials that will act as filters. The upper part will be composed of plants. The plantation zones are created in varying depths to adapt to the vegetation used for filtration, like oxygenating, purifying, floating and submerged plants and shoreline vegetation."
It's the plants that take care of filtering the water. The purification is done naturally. The water is so pure that you can almost drink it.
The purification process is done in a pool of water converted into a lagoon. That's where the plants, like water lilies or others, accomplish their job of filtration. Then, the water spills into the swimming area through a waterfall or over a retaining wall. This is the oxygenation phase, which is then completed by certain plants. The water always circulates which keeps mosquitoes at bay since they are attracted to stagnant water. It's the same principle as a mountain lake. Same simplicity, same freshness and the same pleasure to swim in.
Numerous healthy and sustainable materials ensure the pool's impermeability. You can transform your conventional in-ground pool into an ecological pool. Among other things, you will have to build a natural purification and oxygenation zone and demolish one side of the pool to let the water fall into the swimming area.[……]