Summer is the season of every whim. Buy why reserve these whims exclusively for the kitchen, the dining room or the patio? The bathroom is an ideal place for fantasy.
Let's start with the furnishings in case you are preparing to redo the bathroom. Designers are overflowing with imagination today. Bathtubs and sinks are taking on unexpected shapes. Add some lighting and the effect becomes mind-blowing.
It's common to see an old piece of furniture transformed into vanity. But overlapping pink plastic bench, a bright orange pail and a round sink is quite original. The wall is also transformed with a yellow, blue, pink checkerboard panel that protects from splashing. You could choose a faux finish, like on the photo or opt for cyan blue.
[caption id="attachment_10250" align="aligncenter" width="672"]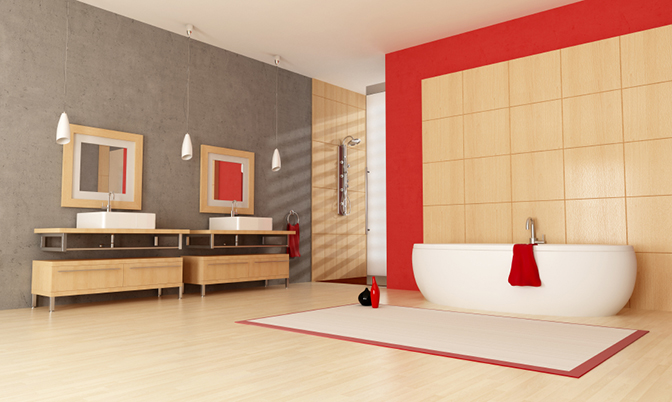 iStockphoto[/caption]
[……]