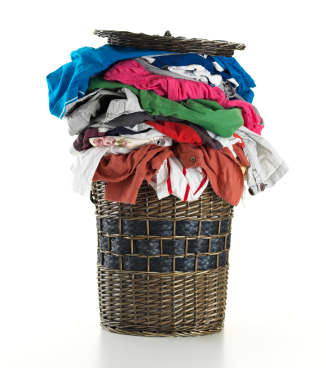 Who doesn't want a laundry chute to send our dirty clothes directly next to the washing machine? Unfortunately, not every residence is built for one. So what practical and attractive alternatives are available in laundry baskets?
Is your laundry basket ready for a trade-in? Let's consider the possibilities by looking at current style trends.
The variety of laundry hampers available on the market is impressive—even astounding! So how do you choose?
In the store or on the Internet, there are all shapes, sizes, colours and textures. You see a lot of wicker and bamboo and more and more stainless steel, but the flexibility of plastic and fabric makes these models particularly interesting, especially in terms of home decor.
The models come in different shapes such as stools, trash cans, barrels, paper bags, spools, salt shakers, gift boxes, etc. Designs may include colourful child patterns, humoristic patterns, animal prints, and simple, sober things (stainless steel and bamboo).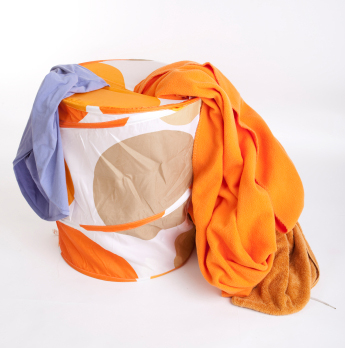 Some laundry baskets are designed to stay in the same place and others are easily transportable. Other models fall somewhere between the two, like a hamper with a removable laundry bag that enables you to easily carry it to the washing machine.
There are also laundry baskets that let you separate clothes according to colours or how dirty things are, but they take up more space. So nothing's perfect! If space is limited, you can always use foldable baskets.
Observing the various models, you may suspect that some of them could nick or cut your fingers while moving them. That's not good, especially with a big family where laundry is a daily task.
Of course, fitting in with the surroundings is important. If you want to install a laundry basket in the kitchen, bathroom, bedroom or elsewhere, choose colours, patterns and textures that harmonize with the decor. The Ctendance website contains models of all sorts, including some unusual ones.
Canal vie has a short video showing a way to camouflage your laundry basket. Ingenious!
A mosaic from ancient Rome, Matrone à sa toilette (Woman Grooming) features a woman with servants, grooming items and—you guessed it—a laundry basket. So laundry baskets have been around for ages. Do you think they tried to match the basket to the rest of the room? No matter: my grandmother didn't even own a laundry basket!
Photos: iStockphoto LP.
References (in French only) : Canal vie ; Ctendance ; Wikipedia