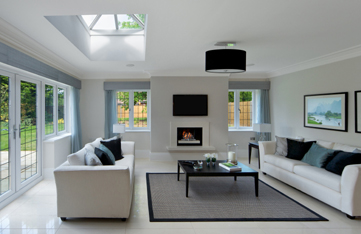 Does your kitchen face north? Do you need light in your closet? Do you suffer from the winter blues? Have you thought of installing a light tube?
No, we're not talking about a skylight, but a simple light tube that brings daylight inside. It works in both big and small rooms.
According to Wikipedia and Solabec®[1], this light conductor requires four elements:
1- Light collector:
You can choose between flat glass and a dome. Flat glass follows the angle of the roof and is more aesthetically pleasing, but it provides less light than the rounded version. A dome captures more light with a smaller opening, whether it is made of glass, acrylic or polycarbonate.
Acrylic is better suited to adverse weather conditions. It is resistant to impacts, hail and discoloration. UVA, UVB and IR (infrared) filters protect the colour of fabrics and furniture and keep the heat out.
2- Wall to roof flashing:
A quality product is essential for water tightness. Unlike light tubes, there are no condensation problems with Solatube®, states Donald Pelletier of Solabec®.
3- Transmission tube: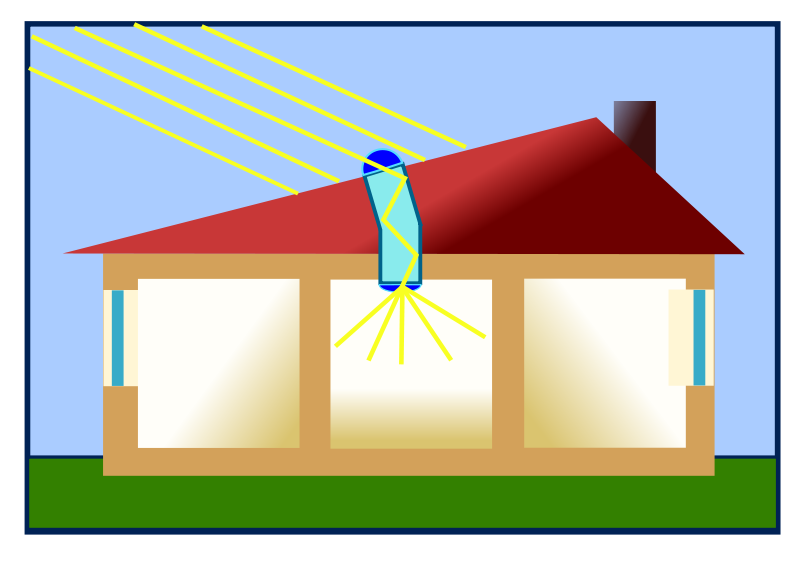 Its length varies according to the distance between the roof and the room to light. Numerous reflectors capture the natural light, regardless of the sun's angle. Light comes through even on cloudy days. You can choose between a rigid or flexible tube.
The greater the distance the light has to travel, the more important it becomes to use a highly reflective tube. Mr. Pelletier points out that "the Solatube® is the best performing light tube, as it transmits 99.7% of natural light."
4- Diffuser
A specially designed lens to spread the most natural light possible is recommended. "Solatube® also offers a large variety of finishes," explains Mr. Pelletier.
Economic and ecological, these light tubes are appreciated by architects that respect the environment. Mr. Pelletier informed us that three renowned Quebec architects, Maryse Leduc, Yves Perrier and André Bourassa, recommend Solatube®.
The gymnasium at the Peking University of Science and Technology benefited from its 1498 light tubes at the 2008 Olympics.
A tube for your home costs around $1100 and can be installed in a few hours. Around one-third of the price of a light tube, Mr. Pelletier informs us. A tube can be installed on a flat roof or an angled roof.
Even though other products exist and are also EnergyStar rated, Mr. Pelletier recommends Solatube®, which has a global reputation. The Australian company created light tubes in the 1980s and continues to patent improvements made to the basic product.
"It's the most reliable and best-performing product," states Mr. Pelletier. A statement confirmed in numerous blogs.
Thanks to Mr. Pelletier of Solabec® and to Wikipedia!
Sources:
---
[1]
Solabec®: distributor and installer of Solatube® products for over 17 years.