The bedroom is a unique room to decorate. It is the only one where parents, friends and strangers do not have access. These people go through the living room, the kitchen and the bathroom, but not the bedroom. That leaves us free to decorate it any way we like, from the outlandish to the classic.
You feel like redoing your bedroom décor? The possibilities are endless.
The classical style is always easy to defend. Simple and discreet, with an abundance of glass, moulding to modify the volumes, sometimes old-fashioned wallpaper. A few knickknacks, maybe a vase on each side of the bed. A bookshelf topped by a bouquet of flowers. White and cream are often colours that evoke intimacy. Grey as well.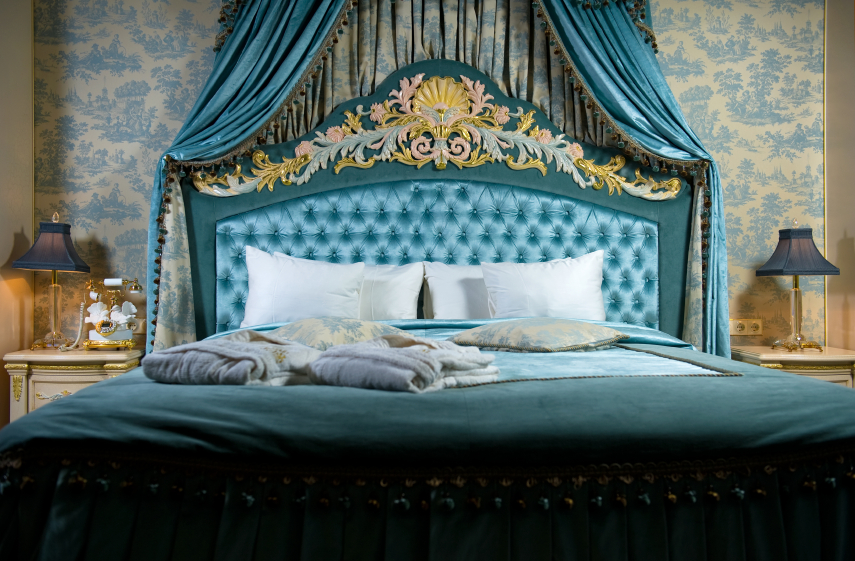 Step it up a notch and you have a sumptuous bedroom. Turquoise, violet and purple offer an ambience of royalty. Mouldings provide a rich look. Velour or quilts as bed linen complete the majestic effect conveyed by the bedroom, to which this couch or padded headboard, velour curtains and canopy bed are added. Continue reading →